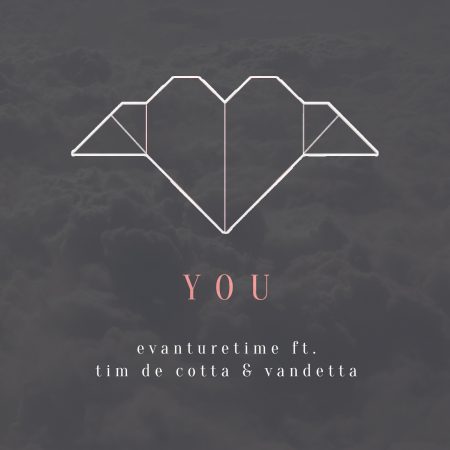 Artist-producer Evanturetime drops his next single, 'You (featuring Tim De Cotta, Vandetta)' worldwide on digital platforms this Friday, April 12.
Coming out in two versions (a radio version and a longer 'Study/Relax to' version), 'You' holds within itself every bit the soul of old-school R&B, carefully crafted within the minimalist structure of its newer alt-sister-genre. The single's melodic warmth is contributed by two of Singapore's best, rapper Tim De Cotta and artist Vandetta. Tasteful production touches and beats reminiscent of chill-hop/lo-fi hip-hop from Evan complete the effusive track.
"It all started with a simple 15 second clip of a beat edit that I was working on. Both Vanessa (Vandetta) and Tim (Tim De Cotta) responded to the post and we all were pretty eager to flesh the song out," Evan says, describing the moment the song came together. "We decided to produce a simple tribute to J Dilla and Nujabes based on that beat. And what better way to pay tribute to him than to write an honest song about our loved ones. We had so much fun that we missed releasing the tune during J Dilla's tribute month completely but we are ready now and here it is!"
The elegant simplicity of the message in 'You' also reflects where the artists are at with their personal lives. "I think we all felt the lofi laid back chill vibe ala J Dilla and Nujabes and were excited to lay our emotions down," Tim De Cotta says. "We're all currently in love and happy, and I think that comes out especially sweetly in this track."
'You' is now available for digital ordering here.