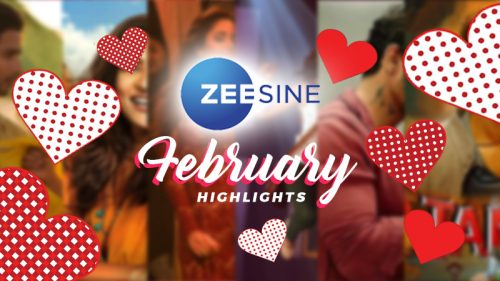 Bollywood romance takes the spotlight this February on the Tagalized Indian channel, Zee Sine on SKY as it features the hit movie by Indian actress Priyanka Chopra.
Newly married Priyanka is back on the television screen as her 2012 film "Teri Meri Kahaani" airs this Valentine's Day.
After three years, Priyanka and Shahid Kapoor reunite in this romance film and portray three couples from three different eras. In 1910, they are two star-crossed lovers during the British Raj (British Rule); in 1960, a popular Bollywood actress and a struggling musician; and in 2012, two university students. Their love for each other is strong enough that even destiny keeps bringing them together.
Aside from the two films, also included in the line-up are the "Sanam Teri Kasam," and "No Smoking."
Craving for more Tagalized Bollywood masterpieces?
Discover them on ZEE Sine on SKYcable Select. Watch this channel for free until April 14, 2019 on channel 112 for Metro Manila, channel 424 in Baguio, Cebu and Davao. SKYcable Select allows SKY customers with cable subscription the option to add channels to their existing channel lineup for a customized TV viewing experience. For more details on ZEE Sine and other SKY products and services, visit mysky.com.ph, call the Sales hotline (02) 418 0000 or your local SKY office, or visit SKYzone or SKY office nearest you.
ZEE SINE takes us to a new magical world of 24/7 Bollywood entertainment brimming with spectacular production values, relatable plots, colorful costumes, amazing cinematography, breathtaking locations, casting coups and that distinct song and dance number, all curated and dubbed in Filipino. Zee Sine has over 355 new titles, 3 new movies per day with repeats featuring the freshest global Bollywood stars.