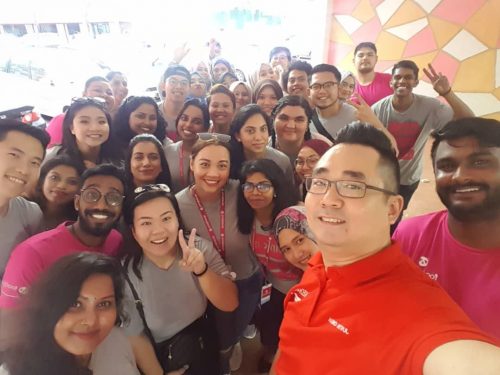 As foodpanda said goodbye to another busy year filled with food and smiles, they ended by truly bringing the love of food to everyone. Aiming to feed over 600 people in the third week of December across the globe with its partner brands from Delivery Hero, it was time to bring the people who need it the most together with the happiness of food at local soup kitchens across the globe.
On Wednesday, December 12 in Malaysia partnered with Kechara Soup Kitchen, a local soup kitchen in Kuala Lumpur. On the wet rainy afternoon, the foodpanda team fed over 450 people classified as the urban poor with food sponsored by some of the top partner restaurants. Partner restaurants included are Ayamas Malaysia, Baan 26, Damascus Restaurants, Dunkin Donuts Malaysia and Gong Cha to name a few.
"Gong Cha is grateful to be a part of a good cause with foodpanda and Kechara Soup Kitchen. It's a great feeling knowing that we can bring smiles to those less fortunate than us, and we hope that when the opportunity arises, our fellow Malaysians will also lend a helping hand to others in need," Tan Han Yin, Marketing Director, Gong Cha Malaysia .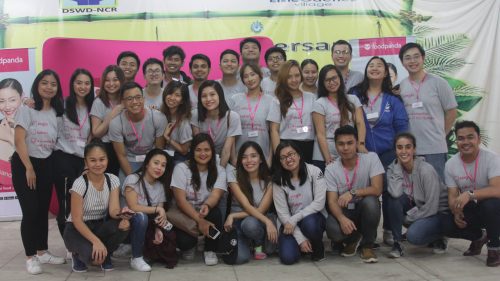 On Friday, December 14 in the Philippines, foodpanda partnered with Elsie Gaches Alabang, an orphanage for special children in Metro Manila, and teaming up with McDonald's, California Pizza Kitchen and JuJu Eats brought warm meals and smiles to 300 children.
"We are known to deliver food and satisfy people's cravings – but helping and playing with the kids at Elise Gaches satisfied our hearts- the local soup kitchen was food for the soul," shares Iacopo Rovere, foodpanda CEO.
Whilst, across the water on Friday, December 14 in Germany, Lieferheld – one of the sister brands within Delivery Hero, fed over 300 people at Berliner Stadtmission local soup kitchen inside the capital of Berlin, teaming up with local italian vendor VADOLÌ.
On the day, bellies were filled and faces were left smiling; as Ortrud Wohlwend, head of the Communications Department of the Berlin City Mission explains when commenting on the success of the charity campaign: "We are very happy about the great cooperation with Lieferheld and VADOLÌ. As a non-profit organisation, we are grateful for all kinds of donations that benefit needy people. It is thanks to the delicious dishes provided that we are able to make many people happy today"
As a food delivery service, foodpanda hopes to continue the work it has started by helping those who need it the most. With each success it has, the company wishes to continue to give back, and bring it's message of the love of food – to everyone.