Understanding the challenge of achieving a standard of living, many organizations do what they can to support their associates in becoming successful.
Capital One Philippines Support Services Corporation takes this matter seriously. In 2017, it recorded a remarkable associate engagement score of 93 percent, its highest to date.
According to the National Economic and Development Authority's (NEDA) "Ambisyon Natin 2040" Report, four out of every five Filipinos picture a successful life as something simple and comfortable, with a stable job, sufficient finances, educated children, a car, a house, and occasional leisure opportunities.
For many years, physical health and safety has been the focus of corporate wellness programs. However, Deloitte's 2018 Global Human Capital Trends Survey reports that there is a growing need for companies to pay attention to their associates' emotional, social, mental, and financial wellness too. Capital One Philippines know that these concerns are all important and has established various programs to address each one of them.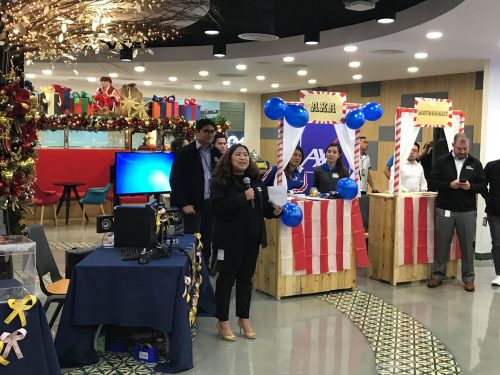 One of the company's most highly-anticipated events is the Great Total Rewards Fair, hosted for the third year to encourage associates to learn about Total Rewards and maximize the benefits available to them. They have set up booths where associates can play games and learn more about what Capital One Philippines has in store for them.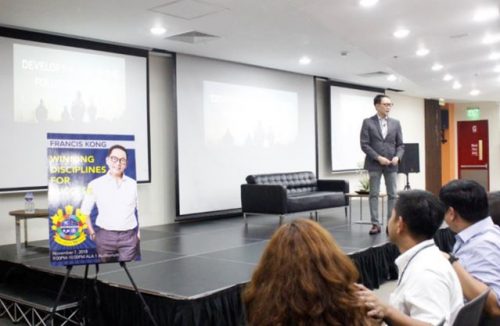 During the event, the company invited entrepreneur, inspirational speaker, and author Francis Kong and motivational speaker, radio anchor, and finance author Chinkee Tan to share their expertise to the associates. Based on their own experiences, both speakers emphasized the importance of taking a holistic approach to pursuing career and financial growth.
Kong shared that he has personally proven five winning disciplines to be effective: intellectual, emotional, fiscal, physical, and spiritual discipline. Tan, on the other hand, explained: "Prosperity begins in the mind. The right mindset coupled with the right action leads to the right results."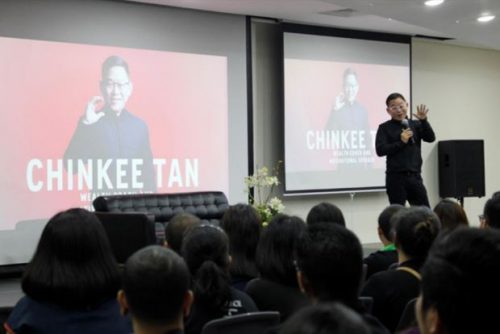 The financial services firm makes sure that their associates are empowered to succeed in their personal and professional lives through concerted efforts called Total Rewards. They are committed to providing everything that the associates value, from pay, benefits, rewards, and recognition to holistic wellness, work-life balance, and growth and development.
Further strengthening its commitment to holistic wellness, Capital One Philippines equips its workplace with facilities and services that support this, such as a fitness center, healthy meal options, a full-service onsite clinic, and massage chairs, among others. They also have Interest Clubs like Jiu-Jitsu, basketball, yoga, football, indoor gaming, and culinary, which provide avenues for associates to bond over shared interests and expand their network outside of their teams.
Capital One Philippines General Manager Peter Hayden explains that their commitment to Total Rewards is borne out of their commitment to empower their associates: "No doubt, Capital One Philippines is successful because of the outstanding work of our amazing Filipino talents. They are family, and they deserve an exceptional workplace experience that inspires them to deliver exceptional experiences for our customers and enables their growth and success."