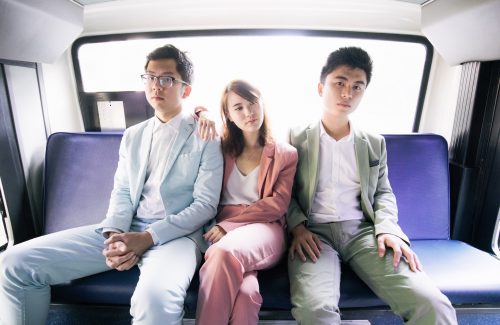 Singapore-based indie act HubbaBubbas share their latest single, 'Sunset in My Pocket', released via Umami Records last Friday, July 5.
A sprightly track that belies a more reticent lyrical pathos, 'Sunset in My Pocket' sees the established local indie stars work with another compatriot in Evanturetime, who produced the single. Explaining the story behind the song, vocalist Stephanie Lim says:
"Sunset In My Pocket was inspired by a picture in my mind of the back view of an elderly couple sitting in a grass field, watching the sunset. For some reason that image just stuck with me and I wondered what their story would have been like.
When I started writing the lyrics, I imagined what my grandparents' story might have been like, because I've been too afraid to ask my grandma. She was really sad when my grandpa passed away from cancer. Even during her birthday celebrations years later, she would still tear up thinking about him. I haven't asked her about it yet, because I don't want her to relive those memories if she's not ready, so I made it up with what I thought about love.''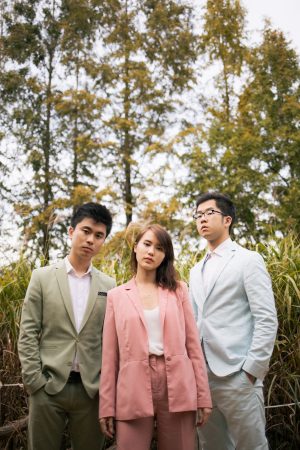 HubbaBubbas is a Singaporean indie-pop trio consisting of lead vocalist Stephanie Lim, guitarist Ryan Chan and beatboxer Mervyn Ye. The band is the recipient of the inaugural Youth Music Awards (2019) for Best Cover Artist, but they are also chart-topping original artists with debut EP, Amy(gdala). Amy(Gdala) was released in Aug 2016 at a sold-out EP launch.
HubbaBubbas has been called upon to perform at events like the 2015 SEA Games, the ASEAN Paralympic games, Singapore Night Festival, Music Matters 2018, as well as Zandari Festa, South Korea's largest music festival, among others. HubbaBubbas teams up with Electronic Music aficionado, Evanturetime, for Sunset in my Pocket.
'Sunset in My Pocket' is now available for digital ordering here.