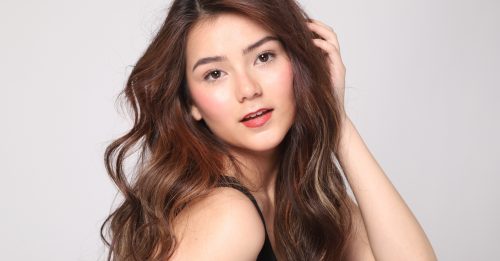 Jasmine Henry, a 15-year old Filipino-Australian, born and raised in Sydney, Australia will soon be releasing her latest single entitled "Mahal Ko Ang Aking Pangarap" on 12 July 2019 on digital formats (Apple Music, Itunes, Deezer and Spotify), under by E-talent International Music, to be released by MCA Music, the Philippine counterpart of the biggest international record label, Universal Music Group.
The song speaks about loving one's dream and making that dream happen. Jasmine's interpretation of the song is so fitting as she continue her journey towards the realization of her long awaited dream of releasing her own songs and sharing them to the public.
"Mahal Ko Ang Aking Pangarap" was written and composed by Annabelle Regalado Borja with music collaboration with Sherwin Castillo and was produced by Marcus Davis, an American record producer based in the Philippines.
Simultaneous to the release of the single, Jasmine shall also release her music video of the song directed by Jeffrey Tan. In few months time, Jasmine will release her composition entitled "Playing with Fire", produced by multi-awarded composer-producer-musician, Jimmy
Antiporda. This is Jasmine's first written song to be released on digital formats.
Jasmine just arrived Sydney last 3rd of July 2019 to fulfill another dream to sing in this year's Miss World Australia and model the gown creation of Filipino avant-garde designer, Rocky Gathercole held on the 7th of July 2019 at the Star Event Centre. Jasmine put the audience in awe in her extravagantly made pink "very RG" gown while she sings "Over the Rainbow" and "Never Enough".
While in Australia, Jasmine is busy promoting her single. She has done her radio guesting at Radio Tagumpay in Sydney where the song has a debut airplay. She is scheduled to have a Media Conference and Single/Music Video launch this 17th of July at Dooley's Silverwater at 5:30pm.
Jasmine opted to coincide her debut launch in her home base, a form of a homecoming together with the people who supported her from the start of her singing career till present. A special limited edition of a Jasmine Henry Music USB which includes her songs and its minus ones will be available soon.
The realisation to Jasmine's dreams are swiftly unfolding. An exciting entertainment career awaits Jasmine and her supporters. Jasmine confidently says, "I will never stop dreaming and I will continue sharing my God-given talents in the best way I can". Another "star" is born with Jasmine Henry – a talented artist to watch out for.
For Jasmine Henry bookings and inquiries, contact E-Talent International at +61421807212 (in Australia) and +63178080710 or email etalentinternational@gmail.com.