Opening in Philippine cinemas this Thursday, October 03, Warner Bros. Pictures' "Joker," one of the most eagerly anticipated films of the year, has been rated R-16 Without Cuts by the Movie and Television Review & Classification Board (MTRCB).
In its official review report, the MTRCB writes, "Viewers are advised that the film deals with mature themes…There are scenes depicting graphic violence and gore, the treatment of which is not suitable for children, and use of strong swear words throughout. Only viewers sixteen (16) years of age and above may be admitted."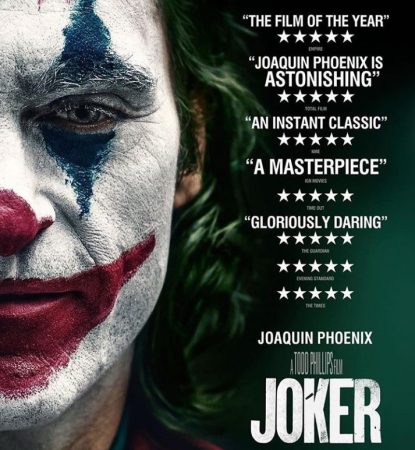 "Joker" earlier won the coveted Golden Lion prize at this year's edition of the prestigious Venice Film Festival, boosting its stature as as prime contender for the upcoming Academy Awards.
Currently has an impressive 77% Fresh Rating at Rotten Tomatoes, "Joker" has likewise been a hit with critics, with a consensus that the film "gives its infamous central character a chillingly plausible origin story that serves as a brilliant showcase for its star — and a dark evolution for comics-inspired cinema."
"Joker" is distributed in the Philippines by Warner Bros. Pictures, a WarnerMedia Company. Use the hashtag #JokerMovie