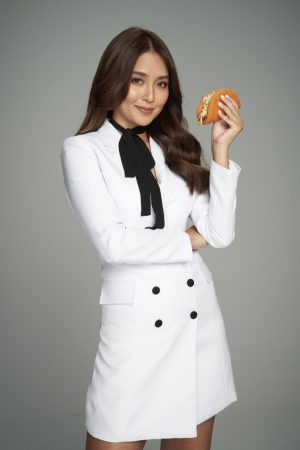 KFC Philippines recently introduced Kathryn Bernardo as Mrs. Colonel, the female counterpart of the young Colonel Sanders played by Daniel Padilla.
https://www.facebook.com/117373194958135/posts/2623739217654841/
In her new TVC, Mrs. Colonel introduces the big boss of all tacos – the new KFC Chaco. No shell. All chicken. Because that's how KFC do it!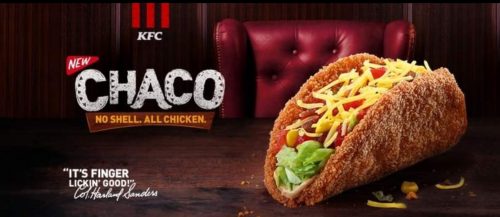 The new KFC Chaco is the most exciting mash-up snack yet that has no taco
shell but all chicken. It has all of KFC's favorite ingredients which deliver that authentic taco flavor that leaves people craving for more. It has KFC's signature
Original Recipe chicken fillet, filled with shredded lettuce, salsa, taco mayo, corn, and topped with grated cheese.
The Chaco will be available in three (3) product formats:
● Chaco via ala carte – PHP 99.00
● Chaco via combo meal (with fries and drink) – PHP 145.00
● Chaco via fully loaded meal (with 1-pc chicken and spaghetti) – PHP 219.00
What more can you ask for? Bite into that all-Mexican goodness together with KFC's chicken taco – the big boss of Tacos. It will definitely be a fiesta in your mouth that will make you go
#LocoOverChaco!