Hosted by Kelly Clarkson, the "2019 Billboard Music Awards" Airs Thursday, May 2 at 8:00AM on Blue Ant Entertainment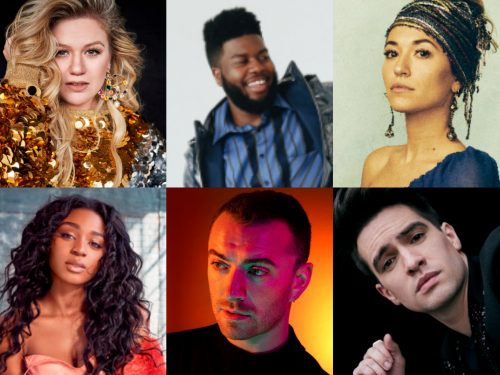 dick clark productions and NBC announced the first round of performers for the "2019 Billboard Music Awards," which include top artists Kelly Clarkson, Lauren Daigle, Khalid, Panic! At The Disco and Sam Smith & Normani. The three-hour telecast will air LIVE from the MGM Grand Garden Arena in Las Vegas on Thursday, May 2 at 8:00AM on Blue Ant Entertainment available on SKYcable channels 53(SD) and 196(HD), SKYdirect channel 35, Destiny Cable channel 53, and Cablelink channel 37, and will feature this year's hottest musical acts, unexpected collaborations and buzzworthy moments.
Five-time BBMA nominee Clarkson, who performed her sultry song "Whole Lotta Woman" in 2018, will pull double duty this year by performing her new single and hosting the awards show for the second time. Four-time 2019 BBMA nominee Panic! At The Disco will grace the Billboard stage for the very first time as will Daigle, a two-time BBMA winner and three-time 2019 nominee. Following last year's show stopping performance of their smash hit "Love Lies," BBMA winner and six-time 2019 nominee Khalid, as well as Normani a two-time 2019 nominee, will return for separate performances. Normani will join Smith, a three-time BBMA winner and first-time BBMA performer this year.
"Billboard Music Awards" nominees and winners are based on key fan interactions with music, including album and digital song sales, streaming, radio airplay, touring and social engagement, tracked by Billboard and its data partners, including Nielsen Music and Next Big Sound. The awards are based on the chart period of March 23, 2018 through March 7, 2019. Since 1940, the Billboard charts have been the go-to guide for ranking the popularity of artists, songs and albums, and are the ultimate measure of success in music.
The "2019 Billboard Music Awards" is produced by dick clark productions. Mark Bracco, Barry Adelman, Kelly Clarkson and Robert Deaton are executive producers.