Public school children will soon be able to enjoy learning from new multimedia learning materials developed by multimedia arts students who took part under Knowledge Channel Foundation Inc.'s internship program.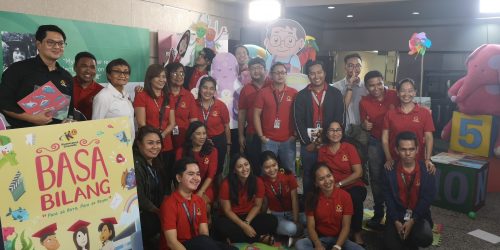 "Our interns have been playing significant and pivotal roles in achieving Knowledge Channel's vision. They have made significant contributions for KCFI in animation, software development, marketing and communication, and other outputs that benefit our Filipino learners and teachers. It is not just about the work they do but the impact they make on the public school system and subsequently, on the country," Knowledge Channel president and executive director Rina Lopez-Bautista said.
A majority of the 168 interns collaborated with animation developers to animate Department of Education-prescribed textbooks and children's stories to be shown on-air via Knowledge Channel, online through www.knowledgechannel.org, and offline through the Knowledge Channel Portable Media Library. They also assisted in engaging school communities and produced marketing materials for the educational animation videos.
"Basa Bilang" is a program that aims to educate Grades 1 to 3 learners on Oracy, Beginning Reading (in English and Filipino), and Early Numeracy through animated videos.
The internship's success has led most students to want to stay on as volunteers. This led to the creation of a volunteer component of the program and making it the Knowledge Channel Volunteer and Internship Program or KCVIP. Alongside this is the announcement of the senior high school immersion component.
KCFI aims to develop more videos for primary grade beginning reading and math in the next three years to help improve student proficiencies in these subjects which are the cornerstones of higher learning. By mastering the basics of reading and numeracy, pupils will be able to better face challenges in school and in life.