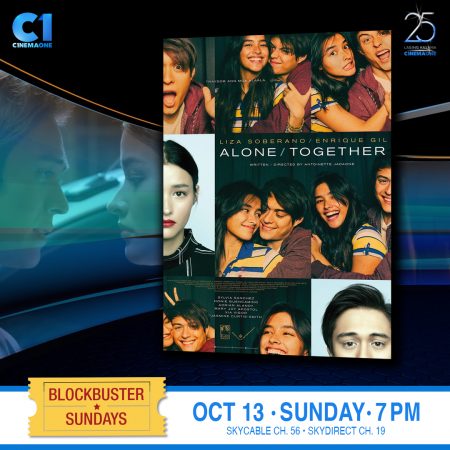 Liza Soberano and Enrique Gil are set to take viewers on a rollercoaster ride of emotions as their critically-acclaimed film "Alone/Together" is set to air on Cinema One for the first time this Sunday (October 13).
The movie, written and directed by Antoinette Jadaone, chronicles the blissful blossoming of idealistic UP arts student Tin Lazaro (Liza) and UST pre-med student Raf Toledo's (Enrique) love story, and how their seemingly-flawless relationship takes a dreadful descent when Tin abruptly cuts ties with Raf for unknown reasons.
After five years though, they run into each other again having transformed into entirely different persons—raising the question: will they risk it all to give their lost love another shot?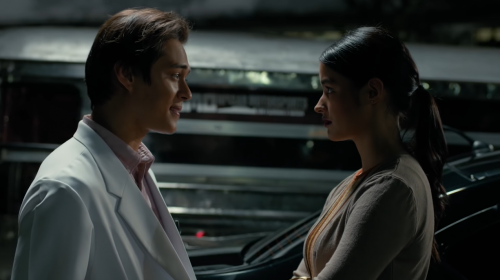 "Alone/Together" scored rave reviews from film critics, gaining praises mainly for Direk Tonette's storytelling and LizQuen's raw performances.
"Alone/Together" is the fourth big screen team-up of LizQuen. Aside from favorable feedbacks, the Black Sheep film was also a box-office hit, raking in a total of P370 million in the box office.
Relive the beauty and pain of your one great love in "Alone/Together," premiering this Sunday (October 12) on Cinema One's Blockbuster Sunday. Cinema One is available on SKYcable Channel 56, SKYdirect Channel 19, Destiny Cable Analog 37 and Digital 56.