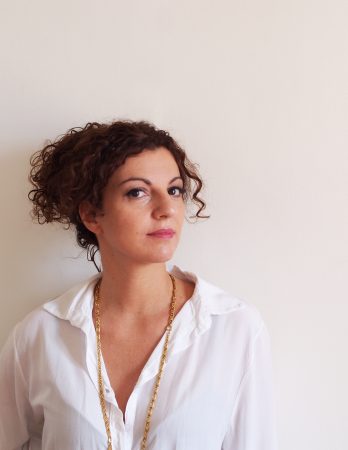 Director Laura Chiari of the renowned Lorcan O'Neill Gallery in Rome gave a talk on evolution of contemporary art galleries during the Art Fair Philippines on February 23 at the Rooftop of the Fair space. Chiari came at the invitation of the Embassy of Italy who hoped to share the beauty and necessity of art to Filipinos.
Asked what her main reason to visit Art Fair Philippines was, she replied "Asia is such an interesting and expanding market that we wanted to know more of what goes on outside the traditional Basel Hong Kong Fair. I am both interested in experiencing the vibe of this fair and in having a closer look at some young Filipino artists I have been told about. I am extremely curious."
People had a lot of reason to listen. Director Chiari has more than 12 years of experience in bringing some of the best living European artists to Italy, from Richard Long to Anselm Kiefer to Tracey Emin (with whom she has a special working relation) to Rachel Whiteread and Martin Creed. It is her charm, competence, and intrinsic understanding of the human soul that has won over the often unpredictable character of artists. Today, Rome is a must venue for them to exhibit.
Lorcan O'Neill Gallery often takes part in major international fairs around the world, starting from Basel (the gallery is present in Basel – Basel, Hong Kong Basel and Miami Basel), Armory in New York and Frieze in London. Ever since Chiari joined the gallery in 2004, she has overseen more than sixty exhibitions.
On top of regular exhibitions and the participation to fairs, her love for art is what drives her and her gallery which is often involved in artists' project and public commissions around the world.
Chiari was a contributing writer to professional journals on the legal aspects relevant to contemporary art and cultural heritage before she joined the gallery. Her academic focus (Università La Sapienza Rome and University College Dublin) has been on art history and international art law with an emphasis on copyright, international circulation of art works, public art commissions.
Art Fair Philippines is fortunate to have Chiari on board. Founded in 2013, the exhibition has become the premier platform for exhibiting and selling modern and contemporary Philippine visual art. The fair sets the stage to highlight vibrant local art and help generate support for Filipino artists. The ultimate goal of the exhibition is to make art accessible to enthusiasts and to make the Philippines a more globally-recognized name in the art industry.