BDO Unibank, Inc. presents the work of Filipino artist David Medalla, Cloud Canyons No. 31, at its Corporate Center in Ortigas (CCO). Permanently installed at its lobby, the Bank welcomes everyone to visit the sculpture.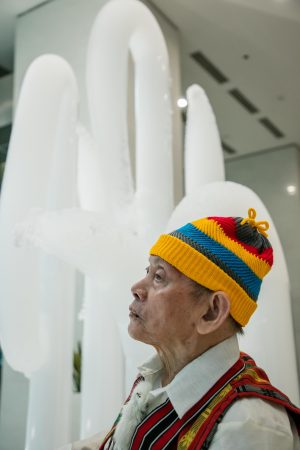 Cloud Canyons No. 31 was first exhibited in 2016 when Medalla was one of the shortlisted artists for the inaugural Hepworth Wakefield Prize for Sculpture. Made of plexiglas tubes, wood, fibreglass, water, soap, and oxygenators, it is part of a series often referred to as the "bubble machines."
The first of these was produced in 1961 and inspired by Medalla's memories of a dying Japanese soldier's frothing mouth, clouds during tropical sunsets in Manila, the bubbling ginataan (coconut milk) of his mother's cooking, a brewery in Edinburgh, Scotland, and the Skyline of New York. It was initially exhibited in 1964 at the Signals Gallery in London.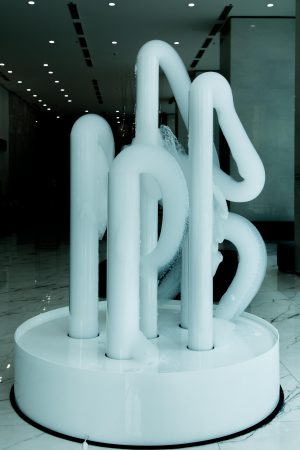 Other Cloud Canyons can be found in the collections of Tate Modern and National Gallery Singapore. The series is considered one of Medalla's seminal artworks.
Medalla is increasingly recognized as an important figure in contemporary art, and his contributions to sculpture and performance art have inspired many. His Cloud Canyons No. 31 is a rare sight but is a very historically important work of art—and it gives BDO great pleasure to be able to show it permanently—for all to see.