Makati Shangri-La, Manila invites guests to usher in the Year of the Earth Pig with an array of exciting festivities, sumptuous feasts, classic treats and sweets.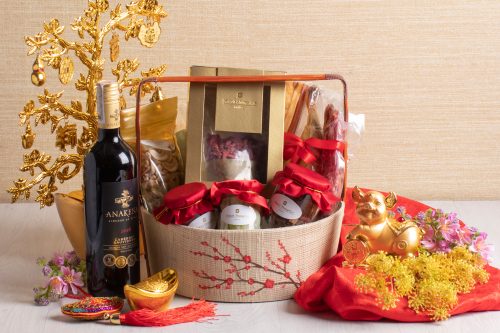 Guests can bring home good luck and prosperity with Shang Palace's signature Nian Gao, more commonly known as Tikoy in the Philippines, a well-loved Chinese delicacy that symbolizes luck and prosperity in the coming Lunar New Year.
These freshly made treats are available in the following flavors: Traditional, Mango and the new flavor, Almond. The signature Nian Gao comes individually wrapped in exquisite gift boxes.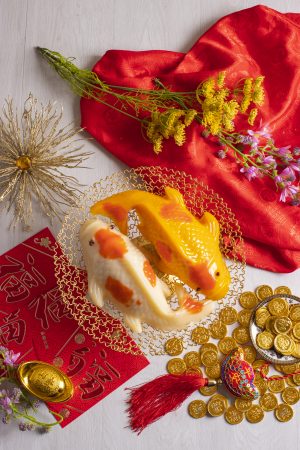 A one-piece Prosperity Fish is priced at P1,888.00 net and a two-piece Happiness Fish is at P2,888.00 net.
Guests may also bring home other classic treats and sweets, such as the 8-piece Longevity Cookies at P988.00 net. Available in walnut and ube flavor. They can send their warm wishes in a basket full of goodies and add a personal touch by choosing the contents from an array of items available at Shang Palace's boutique. The Abundance Basket is priced at P9,888.00 net.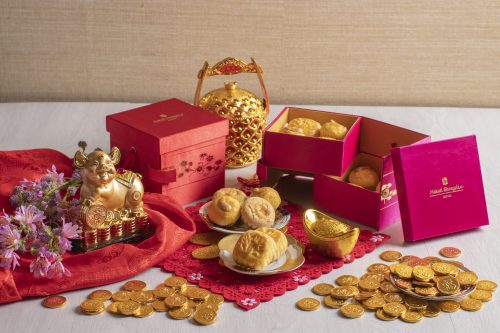 Ring in the festive season at Makati Shangri-La, Manila with a roaring lion and dragon dance and firecracker ceremony at the lobby driveway on Chinese New Year Day, February 5, Tuesday, at 12:30 p.m.
Celebrate with the whole family at Shang Palace and experience authentic Cantonese dining. For lunch on February 4, there will be a regular Dim Sum Plus priced at P988++. For lunch on February 5, there will be a Festive Dim Sum Plus feast priced at P1,888++. For dinner on both days, a special Chinese New Year set menu is prepared to celebrate this season. The Gold menu is priced at P2,888++, the Jade menu is priced at P3,888++ and the Diamond menu is priced at P6,688++.
For more information, please call restaurant reservations at (63 2) 814 2580 or send an email to rric.slm@shangri-la.com.