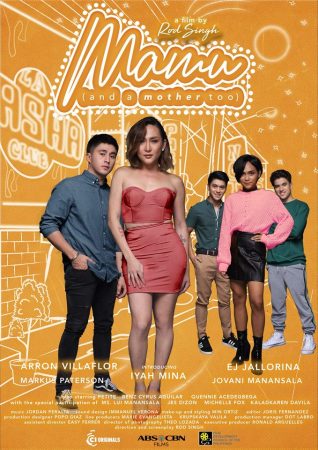 One of 2018's Cinema One Originals featured films, "Mamu And A Mother Too," will hold special screenings this May to present an amusing and heartwarming motherhood story in celebration of Mother's Day.
On Sunday (May 12), the film will have a special Mother's Day screening at Cinema Centenario at 5:30 pm. It will also be shown at the UPFI Film Center – Cine Adarna gala screening on May 22 (Wednesday) at 5:00 pm and 7:00 pm. On May 24 (Friday), the film will have regular screenings at micro-cinemas in Cinema '76.
Hailed as C1 Originals' Audience Choice and Young Critics Circle 2019's Best First Feature, "Mamu And A Mother Too" is directed by Rod Singh and features a middle-aged transgender who finds herself instantly becoming a surrogate mom to her transgender niece.
"Mamu And A Mother Too" made headlines last year when its lead star, Iyah Mina, won Best Actress in C1 Originals, the first transgender woman recognized for best acting in Philippine cinema. Meanwhile, another cast member and Iya's long-term boyfriend in the film, Arron Villaflor, was hailed as Best Supporting Actor.
The film was recently rated R-13 by the Movie and Television Review and Classification Board (MTRCB).
Witness the unfolding of a mother's love in "Mamu And A Mother Too" in selected cinemas this May.