Record Breaker Joins Roster of Only Seven Other Artists to Ever Receive Highly Sought-After Honor
Hosted by Kelly Clarkson, the "2019 Billboard Music Awards" Airs Thursday, May 2 at 8:00AM on Blue Ant Entertainment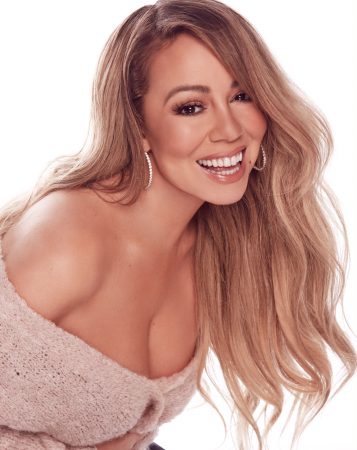 dick clark productions announced that record-breaking singer, songwriter, mother and muse Mariah Carey will receive the coveted ICON Award at the "2019 Billboard Music Awards." The true definition of an icon, Carey has been smashing records since she debuted on the music scene in 1990 with her self-titled album. Over the next three decades she continued to rule the charts, creating anthems, and snapshots of pop culture history along the way. Carey will take the stage during the three-hour telecast, to accept the ICON Award and perform a show stopping medley of her greatest hits. The "2019 Billboard Music Awards," with returning host Kelly Clarkson, will broadcast LIVE from the MGM Grand Garden Arena in Las Vegas on Thursday, May 2 at 8:00AM on Blue Ant Entertainment available on SKYcable channels 53(SD) and 196(HD), SKYdirect channel 35, Destiny Cable channel 53, and Cablelink channel 37, and will feature this year's hottest musical acts, unexpected collaborations and buzzworthy moments.
Having last performed on the Billboard Music Awards in 2015, Carey soared onto Billboard's charts in 1990 with her self-titled debut album, which yielded four Billboard Hot 100 No. 1s. When the first single from her 1991 follow- up Emotions also crowned the Hot 100, she became the first artist to top the chart with each of her first five releases. Carey led the Hot 100 in each year of the '90s – becoming the only artist ever to rule the chart in every year of any decade – and has since upped her count to 18 No. 1s, the most among any soloist, 17 of which she wrote. Plus, her 79 total weeks atop the Hot 100 are the most among all acts; 16 of those leading frames were attained via "One Sweet Day" (with Boyz II Men), as the ballad is tied for the longest reign in the chart's history. Carey also boasts six No. 1 albums on the Billboard 200. In December, Carey's latest LP, Caution, became her eighth No. 1 on the Top R&B/Hip-Hop Albums chart, and in the 2017-18 holiday season, her 1994 modern classic carol "All I Want for Christmas Is You" became her 28th Hot 100 top 10, jingling to No. 3.
Previous recipients of the ICON Award include Janet Jackson, Cher, Neil Diamond, Celine Dion, Jennifer Lopez, Prince and Stevie Wonder. Previously announced performers for the "2019 Billboard Music Awards" include Kelly Clarkson, Lauren Daigle, Khalid, Panic! At The Disco and Sam Smith & Normani.
"Billboard Music Awards" nominees and winners are based on key fan interactions with music, including album and digital song sales, streaming, radio airplay, touring and social engagement, tracked by Billboard and its data partners, including Nielsen Music and Next Big Sound. The awards are based on the chart period of March 23, 2018 through March 7, 2019. Since 1940, the Billboard charts have been the go-to guide for ranking the popularity of artists, songs and albums, and are the ultimate measure of success in music.
The "2019 Billboard Music Awards" is produced by dick clark productions. Mark Bracco, Barry Adelman, Kelly Clarkson and Robert Deaton are executive producers.