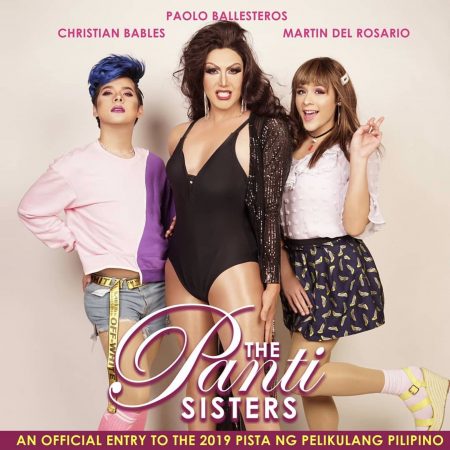 For the very first time Director Jun Robles Lana brings together three of the most beautiful faces to the big screen to tell one incredible story about family and sisterhood. Martin Del Rosario (Born Beautiful), Christian Bables (Signal Rock, Die Beautiful), and Paolo Ballesteros (Die Beautiful) all reunite with Direk Jun to bring this brand new family comedy to audiences all over the country as part of the Pista ng Pelikulang Pilipino 2019 starting September 13.
First announced last March as one of the three scripts chosen to be part of the festival, the film has already been on the radar of film fans. Direk Jun's promise to bring together his three of the biggest stars of the "Beautiful Cinematic Universe" finally came true in this standalone story about the Panti sisters.
In the film, audiences will get to know Daniel (del Rosario), Samuel (Bables), and Gabriel (Ballesteros), the three gay brothers brought together by their dying father (John Arcilla) only to find themselves in a difficult situation when their father asks each of them for a grandchild in exchange for an extravagant inheritance. Living their lives separate from each other, the three are asked to move back to the mansion as they go against the odds to bear a child with the same Panti DNA.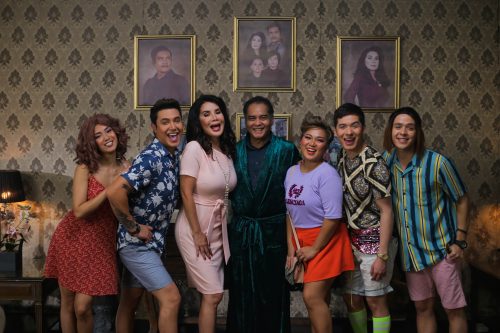 The three must set aside their differences in order to really know what it means to become a true Panti. They might even realize the true meaning of family along the way. The Panti Sisters is a funny story about acceptance, respect and loving your own skin no matter what color of PANTIes you wear.
Along with Open, Black Sheep's other entry to PPP3, The Panti Sisters aims to tell the story of the modern Filipino as we kick off the celebrations of the 100th year anniversary of Philippine Cinema. Black Sheep, The IdeaFirst Company, and Quantum Films all collaborate to bring the story of The Panti Sisters to cinemas nationwide.
The Panti Sisters opens in cinemas starting September 13.
The film also stars John Arcilla, Carmi Martin, Rosanna Roces, Roxanne Barcelo, Via Antonio, Ali Forbes, and Joross Gamboa.