Looking to update your Instagram feed this summer season? Look no further than our neighboring island from the Pacific; Guam.
Only 3.5 hours from Manila, this U.S. destination is a must-see for nature lovers, beach bums, aspiring photographers, and Instagram-crazy millennials. Here's a list of awesome attractions that will surely get a gazillion likes on your Facebook and Instagram: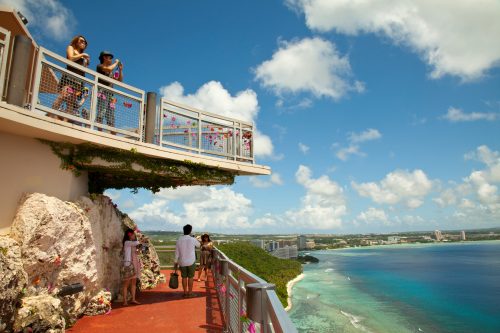 1. Puntan Dos Amantes, or Two Lovers Point, is one of Guam's most renowned attractions. Numerous tourists from around the world gather to the towering cliff every year to experience its grandeur and natural beauty. This site features one of the island's most iconic and romantic legends. It also has two lookout points that offer a breathtaking view of Tumon Bay, high above the ocean waves 400 feet below.
2. If you want something more cultural to add to your IG feed, drop by the Lina'la Chamorro Cultural Park located at the north end of Tumon. The park offers a glimpse of the rich background and history of the island and its people. A small village tour leads into a seaside pavilion where tourists can have dinner and witness a show.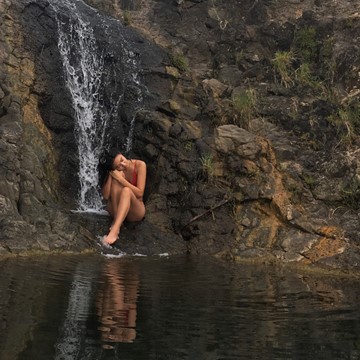 3. Does nature-tripping tickle your fancy? Take unlimited snaps at the Marbo Cave, located in Mangilao's back roads. But be very careful when you go to this hidden gem, since there's a four-way intersection along the road and the path leading to it is full of turns and swerves. There's also a trail you need to walk to get to the edge of the cliff. But we promise that it's all gonna be worth it. Sankyo Garden is also located in Mangilao.
One of the many gifts of Mother Nature to the island, tourists will fall head over heels with this Garden of Eden. They're open from Tuesdays to Thursday from 9:00AM to 4:00PM; as well as Saturdays to Sundays from 9:00AM to 12:00NN. For just $15, you can enjoy a leisurely walk down a beautiful path filled with the garden's variety of plants and fresh fruits. Perfect to add a pop of color to your feed.
4. Something that urbanites will absolutely enjoy is the Tumon region. Considered as the economic center of Guam, this location has one of the busiest parts of the island. As Guam's premier shopping district, tourists will find a massive selection of brands and arcades that they won't find anywhere in the Philippines. Often called the Paris of the Pacific, Tumon is as dynamic and photogenic as any major capital in the world.
These are just a few cool spots you may check out on your next visit to Guam. The island is full of so many places that you can explore – from beaches and natural ponds, to caves and cliffs. Guam is a tourist destination that is sure to impress. So, pack your camera, book your flight to Guam, and tag #instaGuam on your next Guam escapade.