Get caught up in the fantasy and enjoy the (mis)adventures of the three Gelflings—Rian, Brea and Deet on The Dark Crystal: Age of Resistance! Now available on Netflix! #PLDTHomeFibrNetflix

Posted by PLDT Home on Thursday, September 5, 2019
Whether you're a kid who grew up in the 1980s or a fantasy buff from a later generation, The Dark Crystal: Age of Resistance—Netflix's revival of Jim Henson and Frank Oz's 1982 classic—is a grand, can't-miss original series.
Powered by amazing, masterful puppeteering by the groundbreaking Jim Henson Company, The Dark Crystal: Age of Resistance takes fans and viewers back to the planet of Thra, homeworld of the elf-like Gelflings and odd Podlings who are ruled over by their overlords, the bird-like Skeksis. The 10-episode story revolves around three young Gelflings: Rian (Taron Egerton of the Kingsman series), Brea (film star Anya Taylor-Joy), and Deet (Nathalie Emmanuel, of Game of Thrones fame), who all stumble into events that begin to unravel the truth behind the Skeksis' rule and spark a rebellion.
Egerton, Taylor-Joy, and Emmanuel are joined by a star-studded ensemble cast featuring fellow movie and TV stars Jason Isaacs, Helena Bonham Carter, Lena Heady, Alicia Vikander, Natalie Dormer, Simon Pegg, Sigourney Weaver, Andy Samberg, Bill Hader, and a whole lot more.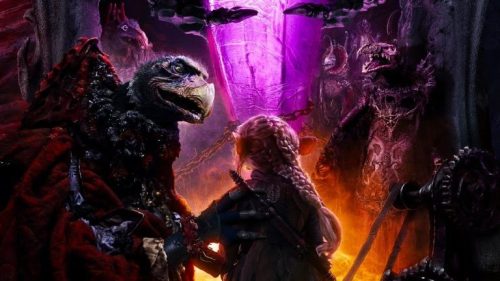 The Dark Crystal: Age of Resistance has already been highly acclaimed for its monumental production, which includes finely crafted puppets and elaborate costume designs, incredibly detailed sets and special effects.
Masterful puppeteering by the Jim Henson Company
It's safe to say that no expense is spared to recreate, realize, and further flesh out the world of Thra established in the original Dark Crystal, which master American puppeteers Henson and Oz brought to life back in the '80s. In many ways, this prequel pays homage to Henson's legacy of grand and artistic puppetry. It builds upon one of the most imaginative stories of all time, and at the same time, pushes Henson's artistry in all forms and areas.
Henson is well-known around the world as the creator of the famous Muppets, popular kids' show Sesame Street, as well as the director of Fraggle Rock and Labyrinth. Oz is best known as the fellow revolutionary puppeteer for many iconic Muppets and Sesame Street characters, including Miss Piggy, Fozzie Bear, Cookie Monster, Grover, and Bert. Oz is also famous for portraying the legendary Jedi Master Yoda in the Star Wars franchise.
With the many iconic characters, he created for both the small and big screen, Henson once said The Dark Crystal was the one, he was most proud of. The film spawned a new era of fantasy adventure in an age where sci-fi dominated. The cult classic lives on until today, with a new generation enjoying the creativity of Henson's original.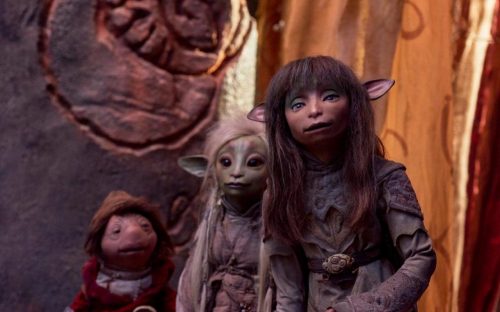 Watch The Dark Crystal: Age of Resistance on Netflix with PLDT Home Fibr
The Dark Crystal: Age of Resistance is already available to stream on Netflix, which you can enjoy seamlessly when you charge your subscription to your PLDT Home Fibr. To link your subscription to your PLDT Home account, follow these easy steps:
Go to pldthome.com/netflix.
Click register and log in using your myHome ID.
Read and accept the terms and conditions.
Create/log in your Netflix account.
Start streaming your favorite shows!
Filipino families can also enjoy seamless viewing and world-class entertainment with PLDT Home TVolution Lite, powered by PLDT Home Fibr, the country's undisputed fastest and most reliable fixed network—as awarded by globally renowned internet testing companies – Ookla and OpenSignal.