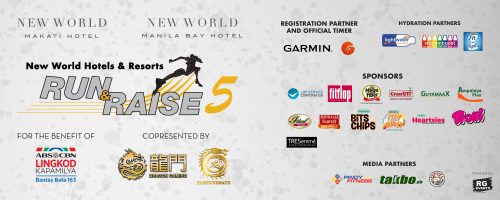 2019 marks a very special year for New World Hotels and Resorts as sister properties New World Manila Bay Hotel and New World Makati Hotel holds the 5th charity fun run, Run and Raise, last Sunday (20 January 2019). This milestone is met with welcome changes as the fun run bids adieu to its Rajah Sulayman route and moves to the historical CCP Complex grounds. The race's 5th run also marks the hotels' strengthened partnership with the ABS-CBN Lingkod Kapamilya Foundation Inc. – Bantay Bata 163 as they raise funds for 9 hardworking scholars hailing from various parts of the country.
Initially launched in 2015 as a small-scale charity fun run, the past years saw Run and Raise's continuous growth with the increasing number of participants and supporters. As a brand known to champion children welfare and education through various CSR initiatives, New World Hotels & Resorts teamed up with one of the most prominent and respected institutions in the country – ABS-CBN Lingkod Kapamilya Foundation Inc., a non-stock, non-profit socio-civic organization of ABS-CBN that facilitates social programs and outreach to the public. Through this partnership, the two brands aim to improve children's well-being and quality of life.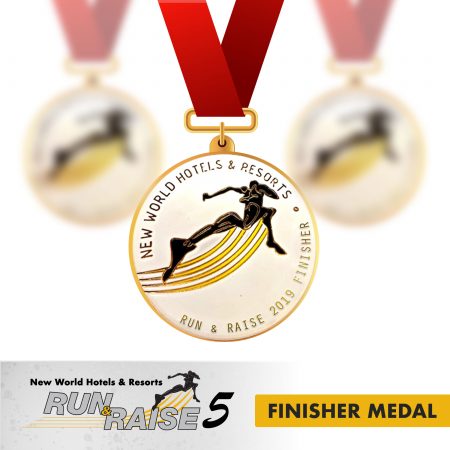 Winners of each category received exclusive gifts from New World Manila Bay Hotel and New World Makati Hotel. This event is co-presented by Dragon Gaming and Fortunegate; and sponsored by LBP Service Corporation, FitFlop, Megafiber, CranUTI, Guyamaax, Ampalaya Plus, Ideal Macaroni, Australia Harvest, Snackeroo Bits N Chips, Snackeroo Itsy Bitsy, Snackeroo Heartsies, Trolli, and Tresemme. Hydration partners are Lightwater, Vitaminboost, and Del Monte Fit N Right. Official media partners: Pinoy Fitness, Takbo.ph, and Running Photographers.