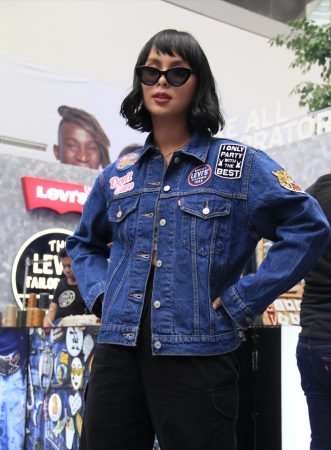 July is Denim Month, and there's no better way to celebrate the classic fashion staple of denim than with Levi's. As the inventor of jeans, Levi's makes it their duty to evolve their clothing yet remain timeless. Denim Month is the perfect time to show and share the love for denim in more ways than one.
If there's another thing that makes Levi's stand out in the industry, besides being pioneers of jeans, it is their care for the planet. Fast fashion is an issue that has slowly been making itself known through negative environmental impacts and gripping documentaries. Which is why Levi's has created jeans that are both waterless and wasteless. Designers have found an inventive way to produce jeans with minimal water usage and with the use of recycled plastic bottles. This is clothing that will certainly stand the test of time.
Besides being a top supporter of sustainability, Levi's also produces clothes that are uniquely made just for you. Everything from jeans to tees can be customized and personalized to your heart's desire. Alter, distress, as well as decorate and recreate with patches, fabric applique, and embroidery. The choices are endless. You're able to express yourself proudly and with no judgement. After all, who doesn't want perfectly fitted clothes that screams well put together and stylish?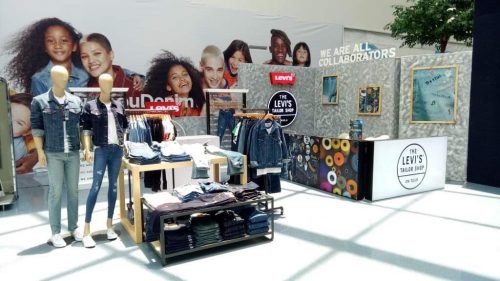 The iconic Denim celebration is from July 19 to August 18. Shoppers are encouraged to trade in a pair (or two) of your old jeans of any brand for a 25% discount on your same day purchase of Levi's jeans. Every pair collected will help birth several awesome denim string bags for donation to Silid Aralan. This one small act can help make a difference with both the planet and the Filipino youth. Shoppers can also get three free customization services with a minimum purchase of P3,500 in the Levi's Tailor Shop pop ups at SM Mall of Asia atrium from July 12 to 13, Levi's Boutique Store at SM Mall of Asia on July 14 and SM North EDSA from July 27 to 28.
And the fun doesn't end there. You'll even get the opportunity to get to know Levi's more by learning about their rich history and a couple of interesting jeans facts. Which came first: the button fly or the zip fly? What exactly is the fifth pocket in your jeans for? Can you imagine a world where you're banned from wearing jeans in certain establishments? When did Levi's even begin its journey in the industry?