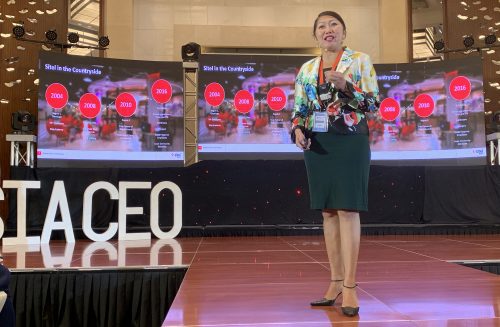 "We believe that investing in people and bringing global contact center career opportunities to the rural countryside has allowed us to develop incredible Filipino talent outside of Metro Manila," emphasized Haidee Enriquez, Sitel General Manager – Philippine Countryside during her talk at the recently concluded Asia BMP Summit 2019.
She shared the opportunities of countryside development and why it remains a key pillar in Sitel's growth strategy. "In investing in rural expansions and developing greenfield locations we not only grow our business but we also provide more Filipinos outside of Manila with employment and learning opportunities. Through our people programs like Sitel Academy we nurture and grow rural talent creating a robust and passionate workforce," she added.
Enriquez joined IT-BPM business leaders for the summit – aptly entitled "Baby We're Back!" – to highlight the latest industry developments and innovations.
"There was some fear a year ago as to whether the industry would continue to grow," Richard Mills, Chief Executive Officer, Chalre Associates explained. "But we still see tremendous growth and potential, so we must continue promoting our capabilities. This summit brings experts in the field together to share growth stories, best practices, and innovations."
"Participation in events like these is a good way to share what we are doing not just to boost the industry but to help the overall community as well," Enriquez shared. "I believe highlighting our commitment to invest in growing our countryside locations and nurturing the communities is a good way to share insights with other summit participants and enjoin them to follow suit."