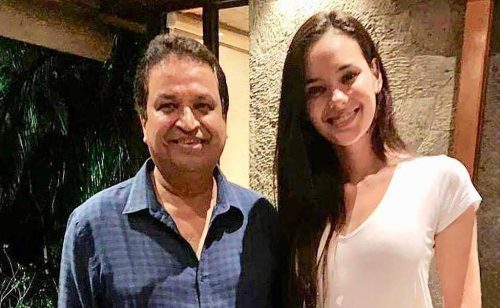 Last December 2018, The Farm at San Benito welcomed Miss Universe 2018 winner Catriona Gray as an honorary member. Mr. Binod Chaudhary, Chairman of The Farm at San Benito, granted Gray the award to commemorate her win in the widely-received and highly anticipated international pageant.
This year, Catriona will have to tour around the world to perform her duties as the reigning Miss Universe. The Farm at San Benito opens its doors to Catriona, who is entitled to seven nights of personalized health programs and other perks to help her feel good and stay strong enough to do her tasks better.
An eco-luxury holistic medical wellness resort, The Farm at San Benito boasts of effective and holistic treatments that heal and soothe one's mind, body, and spirit. Having 60 accolades proves how the resort has become a sanctuary to many of its members.
In the midst of her jam-packed schedule as Miss Universe, surely Catriona would feel right at home with the relaxing and invigorating services that the resort has to offer. After all, The Farm at San Benito strives to be the best to serve the best.
The Farm at San Benito offers a variety of world-class detox programs including Detox D'Lite, an all-inclusive 4-night program starting at PHP 70,000++ per person based on double occupancy. The Detox D'Lite is upgradeable to a 6-night weight management for an additional PHP 35,000++ for rapid, guaranteed, and sustainable weight loss.
Save as much as 30% off on The Farm's medically supervised Health Optimization programs from De-Stress & Revivify, Beauty & Vitality, Detox D' Lite, Weight Management, Diabetes Prevention & Heart Health, Pain Management & Mental Health, Fitness & Sports Enhancement.
An all-inclusive Health Optimization Program starts at PHP 17,500++ per person per night on double occupancy/PHP 21,000++ on single occupancy. Room-only options also available. Seasonal rates are valid until April 2019.
To book a retreat or learn more about The Farm, simply visit www.thefarmatsanbenito.com. For direct inquiries, call (+632) 884-8074, (+63) 918 884-8080, or email info@thefarm.com.ph or reservations@thefarm.com.ph.