We saw some of Manila's most fashionable like Sarah Lahbati, Janine Gutierrez, Rajo Laurel, Daryl Chang and Laureen Uy posting about how they can now confidently wear and style their favorite pieces over and over. Clothes are made to be worn and not kept in one's closets to save for special occasions, after all.
However, constant wear and just a few washes can cause clothes to yellow in some areas, lose its shape or get nubby in patches. This hinders us from wearing our faves as often as we want.
But not anymore! Finally, you can love your clothes without loving them to the last thread! With new Comfort Care Detergent, you can keep your clothes new for longer. With its unique and innovative formulation, the new Comfort Care Detergent addresses the five signs of clothes aging.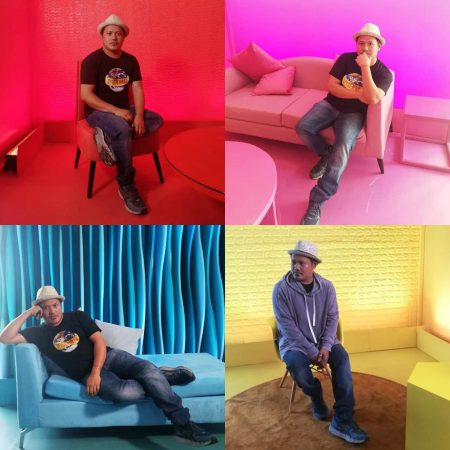 For its launch, the newest fabric care brand in the Unilever portfolio created The Comfort Care Lounge. Here, the most fashionable celebrities, stylists and media dropped by the interactive studio to learn more about how the new Comfort Care Detergent fights the five signs of clothes aging: color fading, shape loss, bobbling, yellowness and roughness. There were five studios to represent each of the five signs of clothes aging that served as IG-worthy content hubs and housed their respective demos. Attendees were even able to magnify different fabric swatches to prove Comfort's efficacy through Fabric Analyzers.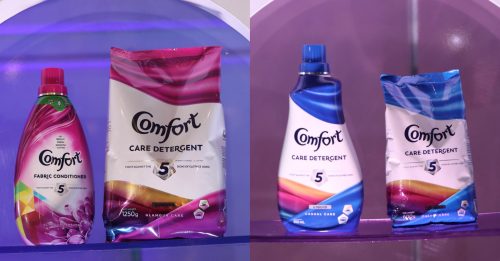 Aside from its unique formulation, Comfort has proven to be a game-changer in the category with its youthful tonality and refreshing brand purpose. "Comfort is rooted in its purpose of bringing positivity to the world through the power of clothes," says Anne Marianne Tan, Unilever Brand Manager for Premium Laundry. "It offers a full range of products that spans Fabric Cleaning (powder and liquid) to Fabric Conditioning to deliver the best clothes outcome and give the wearer confidence." 
"Fabric care used to be all about stain removal. But our consumers today demand so much more from their fabric care products. They want to restore that 'love at first wear feeling,' keeping colors vibrant, and clothes free from shape loss, roughness and the signs of usual wear and tear that come with frequent laundering. Comfort is definitely what they are looking for," she adds.
The Comfort range is powered by two of the most superior technologies ever seen in the category.
Advanced Anti-Aging Technology in Comfort Fabric Solution products (fabric cleaning) prevents clothes from aging by caring for every fiber in clothing, it also prevents the signs of wear out: pilling/bobbling (himulmol). In addition, it prevents ash residue that gets deposited into the fabric, which affects color vibrancy.
Advanced Triple Care Technology in Comfort Fabric Sensation products (fabric conditioning) enhances the beauty of clothes, protecting them from color fading, fiber pilling (himulmol), and shape loss, ensuring smoother and softer-feel clothes.
When used together, Comfort's Fabric cleaning products prevent clothes aging, while Comfort's Fabric conditioning products maintain or bring clothes close to their original state.
Comfort is available in powder detergent, liquid detergent, fabric conditioner, detergent capsules and dry wash spray, and in two variants: Glamour Care and Casual Care.
Follow @comfortphilippines on Instagram to learn more about how Comfort protects clothes fibers to fight the 5 signs of clothes aging. Comfort is now available in all leading supermarkets nationwide and online through Lazada and Shopee.