Timberland Heights continues to bolster its position of being the metro's prime eco-playground destination through its hosting of another prestigious sporting event, the Salomon Xtrail dubbed "Gateway to Sierra Madre."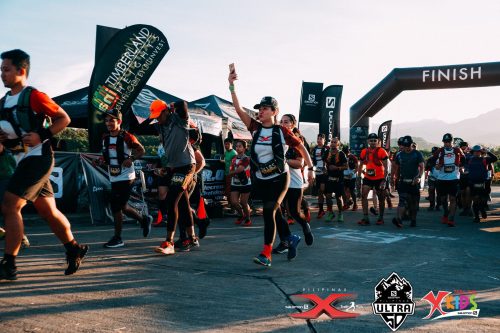 Salomon Xtrail is a regional trail run in the Asia-Pacific Region, that has been successfully held for a decade now. This year marks its 8th year in the Philippines and has since become the biggest, much-anticipated trail event, participated in by hardcore athletes & enthusiasts alike.
The Salomon Xtrail Race has had different trails & race venues all over the Philippines, showcasing different terrain, elevations and challenges, ensuring an epic experience for all participants, staying true to Salomon's catchphrase "#1 in trail running."
The recently concluded Salomon X-trail presented 3 Races in a day, namely; the Xtrail run, the Ultra 50, & the Xtrail Kids Race. These races were designed to test the limits of the most dedicated trail runners in the country. The newest category, the Ultra 50 required its participants to conquer five different mountains in the Sierra Madre — Purro, Campananan, Malemod, Ayaas, Parawagan and Maarat.
More than 1,000 participants geared up to conquer Timberland Heights' challenging terrain. Atty. Aldean Philip Lim, Race Director of the 2019 Salomon Xtrail Run said that they handpicked Timberland Heights as this year's venue because of its natural terrain and its accessibility from the city. "We chose Timberland Heights particularly the Glades as this year's venue because of the premium staging area and the gateway to the Sierra Madre Mountains because of its proximity to Metro Manila. We are happy and glad that Filinvest is our venue partner for this year's Salomon Xtrail. I would highly recommend to all my friends that if you want a place close to the metro and adventure is in your blood — this is the place to be."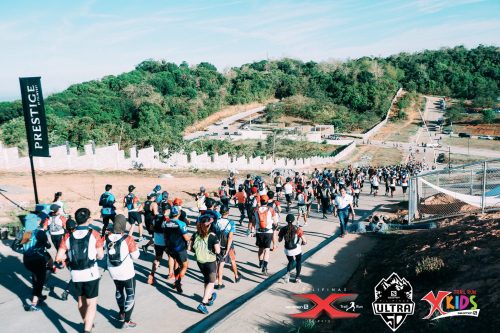 After grueling hours of the race, finishers of the Ultra 50 have earned 3 points for the Ultra Trail Mont-Blanc, the mecca of trail cares in world.
TJ Isla, one of the participants said that it was very challenging yet relaxing as the trails provided the ideal ambiance for one to finish such prestigious race. "This is not my first time here at Timberland Heights but I am surprised that there are more trails and adventure spaces to explore. It's always great to know that developers like Filinvest is open to hosting events that promote healthy and active lifestyle as well as developing communities that showcase the beauty of nature and environmental planning."
Timberland Heights was also the venue host for other sporting events such as the annual 7-Eleven trail series, the first-ever Spartan H3X, a grueling 24-hour endurance race simultaneously held in several countries, Fox Biking 101, Lagalag Sundown Run, and the Hoka Trail Run.
"We envisioned Timberland Heights as a recreational township destination, not just a place to live in but a destination that allows you to discover and experience life in an extraordinary and adventurous way while being cradled by nature's own perfection," Francis V. Ceballos, Filinvest Land, Inc. Senior Vice President and North East Cluster head.
Timberland Heights is home to a world-class bike trails that is fast gaining popularity among mountain biking enthusiasts' and participants of other athletic events of international caliber. The trails are also compliant with the International Mountain Bike Association (IMBA) trail specifications for both safety and technical standards. It is aptly dubbed the "mountain biking capital of the Philippines."