Footwear and lifestyle brand TOMS has recently announced the latest growth of its giving-focused business model, as the brand's global Stand for Tomorrow initiative launches in Philippines.
Renowned as the brand behind the One for One model, charitable giving lives at the core of TOMS' vision and purpose. Since its 2006 launch, TOMS has donated one pair of shoes to a child in a developing nation for every pair sold to consumers, delivering a staggering 93 million pairs to date. Through additional fundraising, TOMS has also provided 740,000 sight restorations and 720,000 weeks of safe water to communities in need around the world
The launch of Stand for Tomorrow will see TOMS' impact reach beyond the existing giving model, by partnering with powerful local changemakers who take a stand on issues that matter. The initiative aims to create a broader impact through addressing some of the most pressing issues of our time, initiating project-based investments with local non-profits and changemakers across the globe.
TOMS Philippines Stand for Tomorrow was launched along with Arianna Cowper, who Stand for Courage, and the new Venice Collection at the SM Mega Fashion Hall.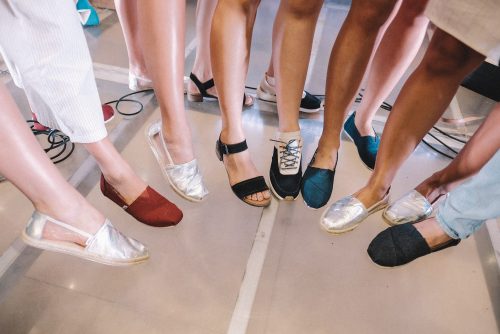 Amy Smith, Chief Giving Officer at TOMS, said, "Our commitment to health, education, and economic opportunity has never changed, but the world we live in has. That is why we are continuing to evolve and put our company and profits towards solving the problems that impact our world today."
"TOMS is a brand that believes in a better tomorrow. Globally we have been able to give over 93 million pairs of shoes with our One for One program. We are now taking our advocacy further with Arianna Cowper and supporting New Beginnings, a program of CRIBS Foundation to help the 26 girl-survivors who have been sexually abused to heal and be able to reintegrate into society." quips Camile Banez, Brand Head of TOMS Philippines.
The event was reminiscent of the birthplace of TOMS, Venice, where culture is king and inspiration is queen. Activities such as the freedom wall and the barefoot walk encouraged visitors to express themselves and understand the causes supported by TOMS.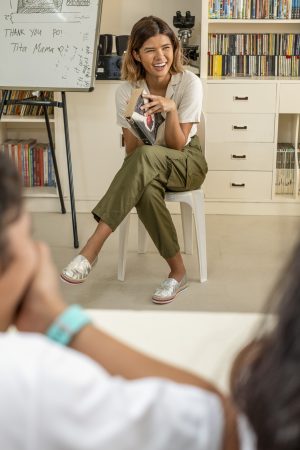 Stand for Courage with Arianna Cowper
Arianna Cowper, a young Filipina model is a dedicated volunteer at New Beginnings Program under CRIBS Foundation, a home for young women who are working to overcome sexual abuses.
"I strongly believe that every child has the right to be protected and safe from sexual abuse. I have been volunteering to New Cribs to help them recover. I wanted to be a voice that help these children to have more support because I know there are more out there that needs help and that they can get help. I am proud that I can share this advocacy with TOMS through this campaign and their new collection." enthuses Ariana Cowper.
"I chose CRIBS Foundation as I also share the vision of a world free from abuse and I would like everyone to stand for a good cause and have the courage to take it" adds Ariana.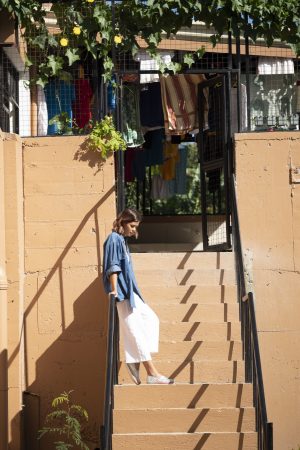 Venice Collection – a tribute to TOMS roots
Venice is the birthplace of TOMS, a city of color, hip culture where different views meet with artists and activists striving for progress. The collection showcases a refreshing take on their classic and offers a bold selection with chunky, sneaker-like cupsoles on the iconic silhouettes, the Alpargata, Cordones and Botas. Adding attitude are spirited vignettes featuring neon, iridescence, '90s flair, and funky, statement-making platforms.
"TOMS Venice Collection is colorful, inspiring and we invite everyone to support the cause in every sole." says Camile Banez. "This collection expresses our passion as we encourage those that are curious, the adventurous and those that believe that they can make a difference." Adds Camille.
The Venice Collection is available in Megamall, Powerplant Mall, and Glorietta 4.