UNIQLO's graphic T-shirt brand UT will launch the latest "MANGA UT" collection, with themes from globally popular manga and anime series, at all UNIQLO stores on May 31 (Friday).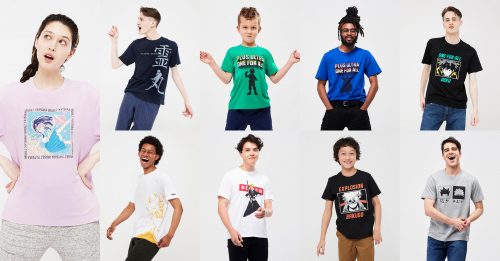 This year's lineup adds items for women, allowing a broader range of customers to enjoy the collection.
Check out the Unqilo Manga UT collection here.
New series appearing for the first time in this collection include Case Closed* and Boruto: Naruto Next Generations. The lineup comprises styles from a total of 14 masterpieces of manga and anime, including anime based on Weekly Shonen Jump's Naruto: Shippuden and Gin Tama, legendary works Yu Yu Hakusho and Hunter × Hunter, and popular Weekly Shonen Sunday titles Urusei Yatsura, Ranma ½, and Inuyasha.