Established in 2017 before either of its founding team members turned 30 years old, Ongcango Ponce and Associates Law is redefining stereotypes in the legal industry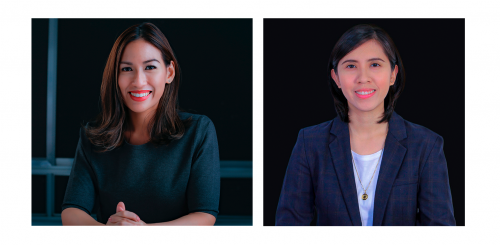 Based in the Philippines, Ongcangco Ponce and Associates Law ('OPA Law') is a full-service law firm with primary focus on startups and technology, investments, energy, franchising and corporate law.
Led by young lawyers Atty. Kristine Claire Ongcangco ('Claire') and Atty. Kathrina May Revestir Ponce ('Kamae'), both graduates of Ateneo Law School, OPA is dedicated to providing their clients with nothing but exceptional and personal legal service as they keep abreast of developments and modernization in the legal and technology landscape.
Established in 2017, Claire and Kamae founded OPA before either of them turned 30 years old. For Kamae, her training days in a legal firm before starting OPA Law equipped her with the necessary knowledge and skills that would be proven useful in the field of litigation and corporate law. Meanwhile, for Claire, her vast experience in business and the IT industry gave her the confidence boost to bypass the traditional career route of seeking employment in a legal firm. Together, both lawyers make a young but dynamic team that is prepared to face any legal and business challenge in this technological-driven world.
"The state of the Philippine startup scene is reaching new heights. As I attended the RISE Conference in Hong Kong, I am proud to see fellow Filipinos with promising startups," said Claire. "We wanted to be at the forefront of innovation whilst helping support founders and tech ventures. At OPA, we specialize in helping them navigate the legalities of the investment landscape. We make sure that the advanced and cross-border nature of technology is aligned with the law."
Claire's expertise comes from founding her own technology firm, Concept Machine, and from serving as a lecturer of IT Entrepreneurship at the Ateneo de Manila University. Claire has also recently founded and launched her beauty-tech startup, Parlon, which helps consumers discover the best salons and clinics for beauty and wellness.
Young, women-led, and breaking stereotypes
Law continues to be a heavily male-dominated industry, with women making up only about 38% of the workforce according to a recent survey in the United States. Despite the Philippines' continued rise in the ranks when it comes to global political and economic leadership for both genders, many firms are still traditionally led by men.
Not the type to shy away from a challenge, Claire and Kamae forged their path to the top of their field and are continuing to break into new heights.
"We are starting to dip our toes into energy law. We are strong advocates of renewable energy and are thrilled to work with companies who share the same vision of promoting clean and sustainable energy security," added Kamae.