TBA Studios' Write About Love is this year's surprise entry at the 45th Metro Manila Film Festival
Write About Love, a new romantic comedy starring Miles Ocampo (Maledicto, The Debutantes), Rocco Nacino (Bar Boys), Joem Bascon (Heneral Luna) and Yeng Constantino (The Eternity Between Seconds) finally has an opening date: December 25, 2019.
It is TBA Studios' official entry to the 45th Metro Manila Film Festival (MMFF).
Present at the media thanksgiving luncheon fêted by TBA Studios at Café Ysabel in San Juan, were Chairman Fernando "Nando" Ortigas, CEO Eduardo "Ed" Rocha and President Vincent "Ting" Nebrida. Also, in attendance: Writer and director Crisanto B. Aquino, executive producer Daphne Chiu and TBA's newly appointed global marketing chief & special projects head, Joyce A. Ramirez.
They took the opportunity to thank the top entertainment editors and writers for getting the film significant buzz and media attention, which allowed it to be selected as one of the top 4 finished film submissions at the MMFF 2019 Official Entries Announcement Ceremony organized by the Metro Manila Development Authority (MMDA) last October 16.
Write About Love is co-written by first time director Crisanto B. Aquino and Janyx Regalo with music helmed by Jerrold Tarog.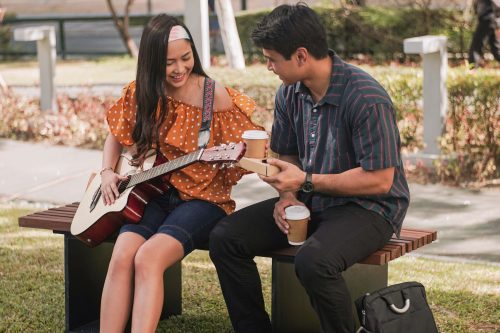 Direk Cris also wrote the lyrics to the original song "Ikaw Ang Akin" beautifully interpreted by popular singer Yeng Constantino as part of the movie's original music soundtrack. The track is set for release by Star Music.
"Write About Love is a film of many firsts. Aside from it being my first directorial assignment, it is also the first major starrer of (former Goin' Bulilit star) Miles Ocampo," says Direk Cris. "I am truly grateful to TBA Studios for allowing me to write, produce and direct this beautiful film."
Prior to Write About Love, Direk Cris is known for being the country's most sought-after Assistant Director and has worked with the likes of directors Chito Roño, Olivia Lamasan, Rory Quintos, Laurice Guillen, Cathy Garcia-Molina and Jerrold Tarog for both Goyo and Heneral Luna.
"Being selected in this year's 2019 MMFF validates my more than 14 years in the film industry. I started as a Production Assistant and over the years I helmed my craft as a First Assistant Director. I am truly humbled and grateful to all those who supported my filmmaking journey."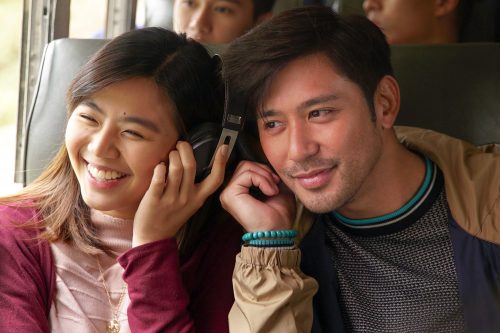 Write About Love tells the story of a young female writer (played by Miles Ocampo) who is paired up with a seasoned indie film writer (Rocco Nacino).
They are forced to collaborate and rewrite the script of an unfinished love story (with characters played by Yeng Constantino and Joem Bascon).
"Despite their clashing personalities and different perspectives on relationships, their writing process leads them towards a path of self-discovery, realizing in the end what it truly takes to write about love," explains Direk Cris. "Plus there's the undeniable kilig factor of first time love. The character played by Miles must prove to the older, dashing male writer that she can write a genuine love story even if she has never been in love before."