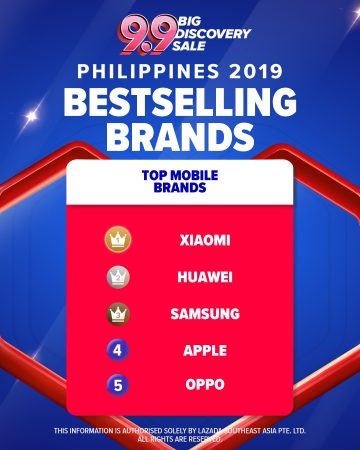 Global technology leader Xiaomi emerged as the number one smartphone and number two home appliance brand during Lazada's recent 9.9 Big Discovery Sale event continuing its best smartphone brand winning streak from the e-commerce site's 2018 11.11 and 12.12 sales.
"The Redmi Note 7 was the best-selling device of Xiaomi on Lazada's 9.9
sale. But aside from our smartphone line, we're happy that Filipinos are beginning to trust us to provide them with smart home solutions too. This strengthens our dual core strategy of smartphone and AI + IoT (Artificial Intelligence and Internet of Things). We will continue to work together with Lazada and other partners to make our latest technologies more accessible nationwide," Mark Li, Country Manager of Xiaomi Philippines, said.