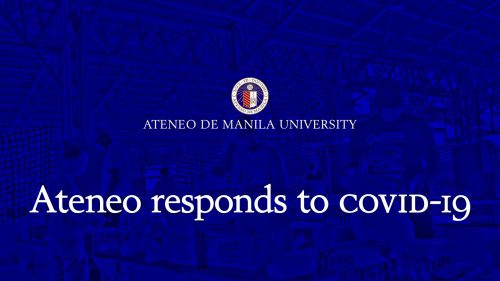 With the Coronavirus disease (COVID-19) outbreak, the need to support our healthcare workers and the underprivileged has been of tantamount importance to stave off the spread of the virus.
The Ateneo de Manila University has been actively playing a part in making a difference in the lives of frontliners and those adversely affected by the declaration of an enhanced community quarantine (ECQ) brought about by the pandemic.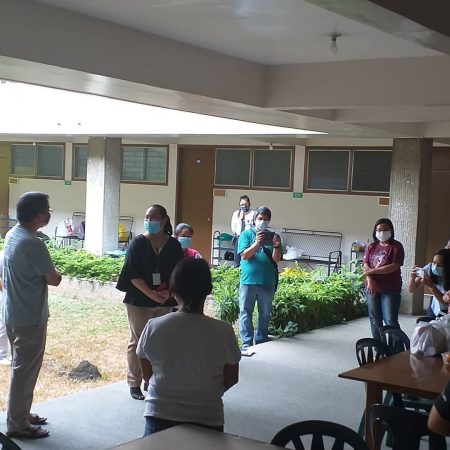 Just last April 15, Ateneo opened its doors to 23 medical and support staff from the Quirino Medical Center, one of the government hospitals that are leading the battle against COVID-19. The dormitory inside the Institute of Social Order was picked to house the healthcare workers (HCWs). Under the "Project Panunuluyan: Kanlungan at Bayanihan" Ateneo will provide board and lodging for the HCWs, plus a point-to-point shuttle service to and from the hospital, until May 15, 2020.
"We consider it a privilege to be of service somehow to our [healthcare workers] by providing this place where they can rest, reflect, and renew their body and spirit," Fr. Jose Ramon Villarin, president of Ateneo de Manila University said. "This is panunuluyan during Easter time, a time to open ourselves to how the Spirit is entreating and moving us in the world today."
Aside from providing temporary shelter to our health care workers, Ateneo is also offering psychological support through the Ateneo Bulatao Center for Psychological Services. The center provides free online counselling and psychological first aid to frontliners who need assistance amid these difficult times.
Ateneo has also provided over 12,500 meals to the health care workers of the Philippine General Hospital, Lung Center of the Philippines, East Avenue Medical Center, and the Mandaluyong City Medical Center.
In addition, Ateneo has helped in providing personal protective equipment to our health care workers in 96 health institutions. The University, in close coordination with the Ateneo School of Medicine and Public Health (ASMPH), also gave hazardous material (hazmat) suits to The Medical City. The specifications of the hazmat suit design came from ASMPH Dean Dr. Cenon R. Alfonso, M.D., and produced by Marie Alexene Cabantac and Dennie Tan Ruiz using a fabric called Taslan 80 gsm which makes the suits reusable after proper decontamination.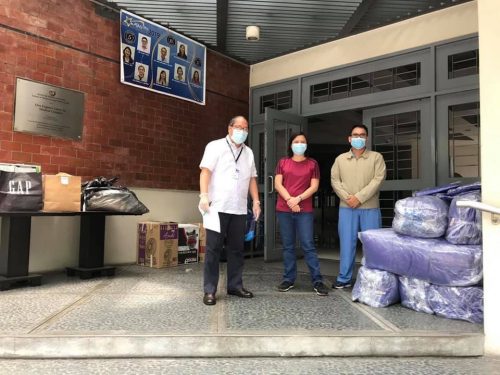 The Areté Makerspace team has also assembled more than 1,600 face shields for the use of healthcare professionals in various hospitals in Metro Manila and around the country.
"We are one with our frontliners as they bravely face this disease. What we're doing for them is just our own little way to help them with their burden as they continue to lead this fight against COVID-19. We are proud to support them and will continue to do whatever we can to make a difference in their lives," Villarin said.
Meanwhile, Ateneo has also been taking part in assisting communities affected by the declaration of the ECQ. Over 44,600 families have already been given food and relief packs containing various essential goods.
Tanging Yaman Foundation has also been helping fishing communities in Visayas by purchasing their products. This past Holy Week, Fr. Manoling Francisco, SJ and the Ateneo-Jesuit consortium ordered 38 tons of assorted bulad or dried fish that were also added to the relief packs that were given to poor families here in Metro Manila.
In partnership with the De La Salle Brothers and the Philippine Jesuits, Ateneo has also helped provide a safe shelter to 446 individuals.
"We believe that this is an opportunity for the entire Ateneo community to come together and help people who need it most. And I am proud that many in our community are stepping up to extend a helping hand during this crisis," Villarin added.