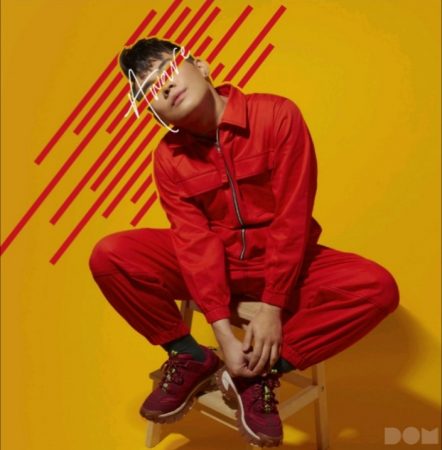 Singapore-based pop artist Dominic Chin has released AWARE, the fourth single of his debut EP License to Cry, via Umami Records.
AWARE is a fun, tongue in cheek song about having a crush on someone, wanting more than just their attention, and trying everything to please and impress them. "It's an honour to be able to love and be loved in return", declares Dominic. "If you like somebody, don't feel bad about it! Love freely and love openly."
A minimalistic electro-pop production with bouncy synths and a crisp beat accompany Dominic's unique voice as he sings about his willingness to do anything to satisfy the subject of his affections: "Tell me what you need, what you need I'll be / Baby I can take the lead / Or if you want control, if you wanna set the tone / Baby I am yours to own." Playful whistling and whimsical synth riffs come together in the song's heady instrumental breaks, "these are my favourite parts, they have such a party vibe to them, I imagined colourful laser lights everywhere", said Dominic.
Dominic will be releasing his 7-track debut EP License to Cry throughout 2020 via Umami Records, leading up to his debut show at the Esplanade Singapore at the end of the year to celebrate its launch.
AWARE by Dominic Chin is available everywhere here.
Participate in the #AWAREofU dance challenge on TikTok and Instagram and be featured on Dominic's page!