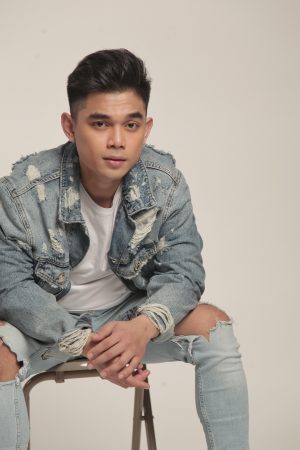 Many people have found a way to turn their hobbies or passions into a growing and profitable business with customers all over the globe. Among them is Mario Theros, a.k.a. Marco, whose interest in finding the best deals in night markets and bazaars led him to start operating his own apparel brand Move On.
"I believe that some businesses start from being a hobby; a hobby that becomes a passion. As long as youre enjoying it, that is a hobby, and when that hobby starts to earn, your hobby becomes your business. Who wouldnt want to enjoy a hobby while earning?" said Mario, who right after graduating cum laude from Far Eastern University with a Bachelor of Science degree in Hotel and Restaurant Management, his friend broached him the idea of putting up a clothing line since he loves traveling and shopping.
He explored Bangkok's famous night markets and got fascinated by the unique designs of clothes, shoes and accessories. Mario purchased 10 designs of shirts and sell them in the Philippines like hotcakes through online.
The self-starter then started creating his own designs and presented them online under the name Move On without expecting that they would instantly appeal to Filipinos living in the Middle East and foreign clients including those in the US and Southeast Asian countries.
"Move On is like a school for me. I learn something new every day. I enjoy managing Move On because in a very special way, it helps me to become a better person. I enjoy meeting and dealing with different kinds of people. I also enjoy the business process from choosing the right kinds of fabric, research and development, designing up to selling and after-sales."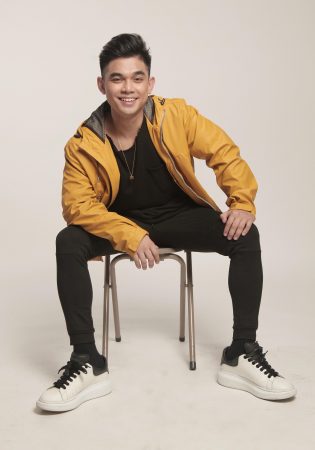 After almost five years, Move On continues to thrive in the e-fashion business. The apparel brand is popular among celebrities, millennials and young professionals for its unique designs. The terno, its core product, is the bestseller. Mario recalled how many had laughed at his idea of creating a T-shirt matched with a short in same design not for kids but for adults. Some would jeeringly ask, "Pantulog ba yan?" But it didnt stop Mario from pursuing his concept. As time went by, our market niche got bigger and bigger.
Apart from creativity, Mario believes that taking care of his employees is essential in running a successful business "because your people serve as the body of your business. Your company will not function without the body, so you must value the people who work for you."
Asked about his plans under the new normal, Mario replied, "In this time of Covid-19, my immediate plan is simply to survive, to stay afloat. If we make a little profit, that would be a bonus. Our little advantage is we are an online store way before the pandemic so we know our way around the digital market."
"God willing, I would like to diversify our offerings to include accessories, bags and shoes. Perhaps, 10 years from now, if everything goes according to plan, I might open Move On Café."
Mario also revealed about his childhood dream of becoming a film director. "If one day, Move On can afford to produce a movie, I will not be afraid to venture into it."