Putting his own stamp on the tale with his contemporary take on "A Star Is Born," director/writer Bradley Cooper strove to make something that speaks to the timeless nature of human feelings and failings, mixed with today's diverse world of music. In the film, a powerful soundtrack of original songs underscores every emotion, and an intimate lens captures each look and every touch.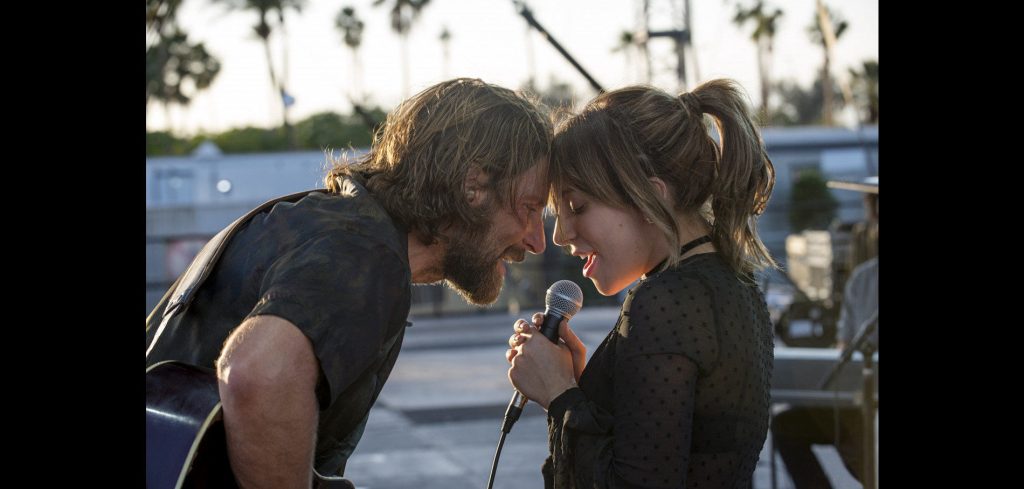 Producer Bill Gerber states, "Bradley didn't really base his decisions on what went before him, but on how this version of the movie would work. What always resonated with me, and with him, is that it is not simply a rags-to-riches story, or a cautionary tale about the perils of fame; it's a love story, and this is Bradley's vision mainly born out of conversations he had with Stefani," Gerber says, using Gaga's given name, "about who they are as artists. It's by no means autobiographical, but that's what really paved the way for the story we're telling."
Anyone who has ever been in a relationship has experienced the complexity of intermingling lives along with fears, joys, doubts, anger, hopes. Will Fetters, who worked with Cooper on the script, says that key for him was "understanding what's beneath the surface for these characters, what motivates them, what are they doing that's making me feel for them and what exactly am I feeling, and why? This is about an epic love between two flawed individuals on different trajectories in life who find each other, and I found myself, through them, just wanting to explore the basic human emotions beneath all the glitz and fame. Why are we fascinated with the famous and what does our fascination feel like for them, what does it do to them?"
"This film pulls back the curtain on what it means to be both a star and a rising star in this business today, and Bradley is not your typical first-time feature director," observes producer Lynette Howell Taylor, who has worked with Cooper before. "You're talking about an actor who's been in the entertainment industry for years, who's lived with a level of renown, while also soaking up knowledge from the likes of David O. Russell, Clint Eastwood, Todd Phillips and Derek Cianfrance, and honing his own craft as a producer. He's a real collaborator, he learns, he pays attention. So, by the time he was ready to step into this role, he was more than ready, and it wasn't at all surprising to me that he'd dive into something that would challenge him and push him, and that would be big and spectacular as well as relevant and current."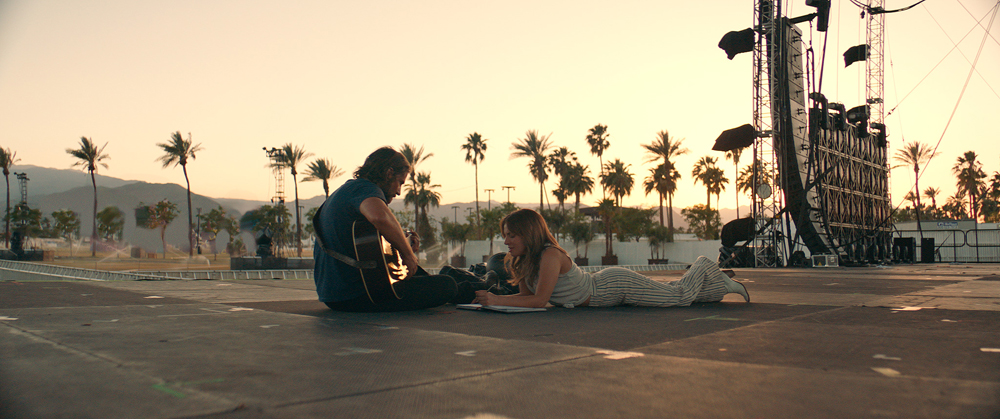 Producer Jon Peters, whose initial experience with "A Star Is Born" was with the preceding version, worked for some time with Gerber to bring the story to modern audiences. He recalls, "When Bradley got involved and wanted to direct, he took the bull by the horns, so to speak. Through his perseverance, he put all the pieces together. Lady Gaga was a fan of his, and we were fans of her and felt she had the potential to make this a breakthrough movie as an actress. People throw around the word 'revelation,' but I think this just might be one."
To translate the awesome nature of what it's like to be among the world's most popular musical artists performing in arenas around the world before tens of thousands of fans, the filmmakers shot in such iconic locations as Los Angeles's Greek Theater, The Forum and The Shrine Auditorium, and on the stages of the Coachella and Stagecoach music festivals, as well as "Saturday Night Live." Cooper turned to celebrated cinematographer Matthew Libatique to capture both the intimacy and the spectacle of Jack and Ally's world, and production designer Karen Murphy and costume designer Erin Benach to bring it to life.
Cooper surrounded himself with an equally impressive ensemble cast. In addition to Gaga, he tapped the likes of Sam Elliott, Dave Chappelle and Andrew Dice Clay to play roles critical to understanding who Jack and Ally are and where they've come from, along with Anthony Ramos as a friend who's got Ally's back, and Rafi Gavron as a manager who steers her toward her future.
"Once everything came together—we got the cast, the music, the script was in shape—everybody was invested in a way that felt like it was more than a job," Cooper states. "They trusted me, which made directing just the greatest experience ever, and made it possible to create the film we set out to make."
In Philippine cinemas October 10, A Star is Born is distributed by Warner Bros. Pictures, a Warner Bros. Entertainment Company.