What makes the Filipino Christmas unique? Let us count the ways. The spirit of giving and merry-making, abundant and alive throughout the year, becomes even more exciting when the holidays come around. Christmas carols accompany our gift shopping, lanterns and décor light up the streets, and a palpable optimism fills the air. It may not be white, but our Christmases sure are merry and bright.
This year, rediscover the true wonder of the yuletide season with Ayala Malls as they take Filipino Christmas spirit to amazing heights with its annual festivities in the coming months. A one-stop Christmas destination, Ayala Malls has been known for spreading holiday cheer through dazzling lights and displays, fun activities and, of course, an unbeatable shopping experience. Highlighting everything that is great about the Filipino Christmas, Ayala Malls invites everyone to awaken amazing experiences this season and partake in the spirit of giving and fun.
"As a nation, we have always looked forward to Christmas. At the heart of the Filipino Christmas is love for family, embracing traditions and celebrating togetherness — all these you will feel and experience in different shapes and forms from each and all of our Ayala Malls. We are excited to refresh it up for thousands of families who spend the season with us, and invite everyone to Awaken Amazing Christmas Wonder at Ayala Malls," says Jennylle Tupaz, head of Ayala Malls Group.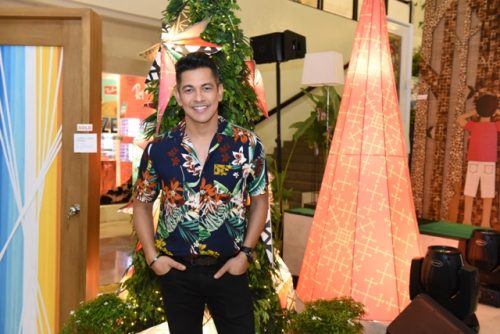 Awaken Festive Harmony
A Filipino Christmas is not complete without holiday songs that make us feel all warm and fuzzy inside. In the spirit of reigniting the tradition of song and playfulness, Ayala Malls hosts "Awit at Laro," a project that celebrates music and culture by reintroducing traditional Filipino games to a new generation of youth through music and the arts. The project, the brainchild of Gary Valenciano and Bambi Mañosa, aims to raise funds for UNICEF, the Tukod Foundation and the Shining Light Foundation.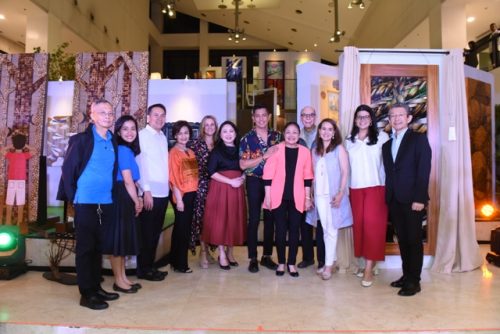 The "Awit at Laro" album features 10 re-imagined traditional songs and 10 brand new songs about Filipino games that we've loved and perhaps lost in childhood — this Christmas will be the time to experience them again and share them with the younger ones through the uplifting tunes in collaboration with top Filipino composers and singers. There will also be an "Awit at Laro" concert, which will tour 21 malls throughout the country during Christmas season, spreading the joy of music across the Philippines.
Directed by Paolo Valenciano, it will feature Gary Valenciano, Steps Dance Studio and artists from the album, including Kiana Valenciano, Jona, Gab Valenciano, Katrina Velarde, Darren Espanto, Lara Maigue, Yeng Constantino, Joey Ayala, RJ Dela Fuente, AC Bonifacio, Daryl Ong, and Janella Salvador. The shows will begin on November 3 and run until December 22 at Ayala Malls across the country.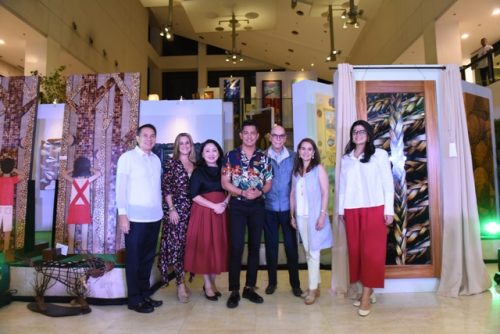 Awaken Amazing Acts of Generosity
More than about receiving presents, Christmas is about giving. Making more kids happy this holiday season, Ayala Malls launches Laruang Aguinaldo. From November 3 to December 16, participating department stores and toy stores will be selling toys that customers can purchase and donate to UNICEF and Kids 4 Kids.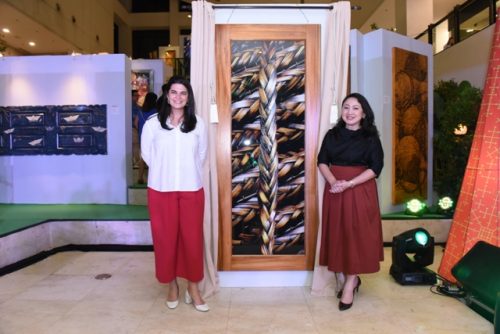 Awaken Time-Honored Traditions
Also on November 3, Ayala Malls will officially launch the holiday season with a Christmas tree lighting, as well as Filipino-inspired décors using vibrant colors and designs reminiscent of indigenous textiles that are also the inspiration for the work of Ayala Corporation chairman emeritus Don Jaime Zobel, which is featured at the Greenbelt tunnel every year.
Ayala Malls will also be offering community shows, cantatas and concerts throughout the holiday season, and, on top of Ayala's traditional fireworks and light shows, awaken amazing lights of wonder thru "A Night of Lights" at the Ayala Malls, a 3D projection mapping in partnership with Panasonic every weekend from November 16 to December 23 in Glorietta, Greenbelt, Alabang Town Center, UP Town Center, Ayala Malls Fairview, and Ayala Malls Solenad.
Shoppers are invited to end the night with Simbang Gabi and feast on classic delicacies such as bibingka and puto bungbong at the Town Plazas.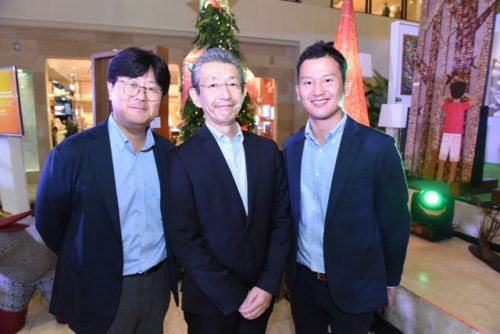 Awaken Togetherness
Ayala Malls has always been a place to get together and bond with family and friends — Christmas time is no different. Gather your loved ones and enjoy a day of shopping, dining and entertainment at Ayala Malls, and enjoy amazing holiday thrills and deals with Christmas sale activities at Alabang Town Center, TriNoma, UP Town Center, Solenad, Ayala Malls Fairview, Ayala Malls Legaspi, Pavilion Mall, Ayala Center Cebu, Abreeza, and Centrio.
Awaken Support for Homegrown
Ayala Malls won the prestigious Gold Award for Cause-Related Marketing for TienDA sa Ayala Malls at the 2018 ICSC Asia Pacific Shopping Center Awards, held last October 23, 2018 in Kuala Lumpur, Malaysia; the only mall in the Philippines to win an award, and a gold one at that.
In 2017, Ayala Malls partnered with the Department of Agriculture to bring to life TienDA sa Ayala Malls – a roving farmer's market that put the much-needed spotlight on Filipino farmers, and gave them the opportunity to sell their produce directly to consumers, without the need for middlemen.
The International Council of Shopping Centers is the premier trade association of the global shopping center industry. The ICSC Asia Pacific Shopping Center Awards recognizes excellence within the region's shopping center industry. Awards are given for outstanding achievement in marketing and design/development of retail properties and retail store design. As the sole winner from the Philippines for this year's Asia Pacific Shopping Center Awards, Ayala Malls affirms its position as the country's premier shopping destination, and among the world's best.
Support our local famers and visit TienDA sa Ayala Malls at Alabang Town Center on November 3-4, 2018; and Ayala Malls The 30th  on December 1-2, 2018.