American singer-songwriter Sabrina Carpenter has teamed up with Philippines' very own new generation rapper-songwriter, Shanti Dope. "Almost Love" by Sabrina Carpenter featuring Shanti Dope is now available in all digital and streaming providers. Exclusively distributed in the Philippines by MCA Music (Universal Music Philippines) through Hollywood Records.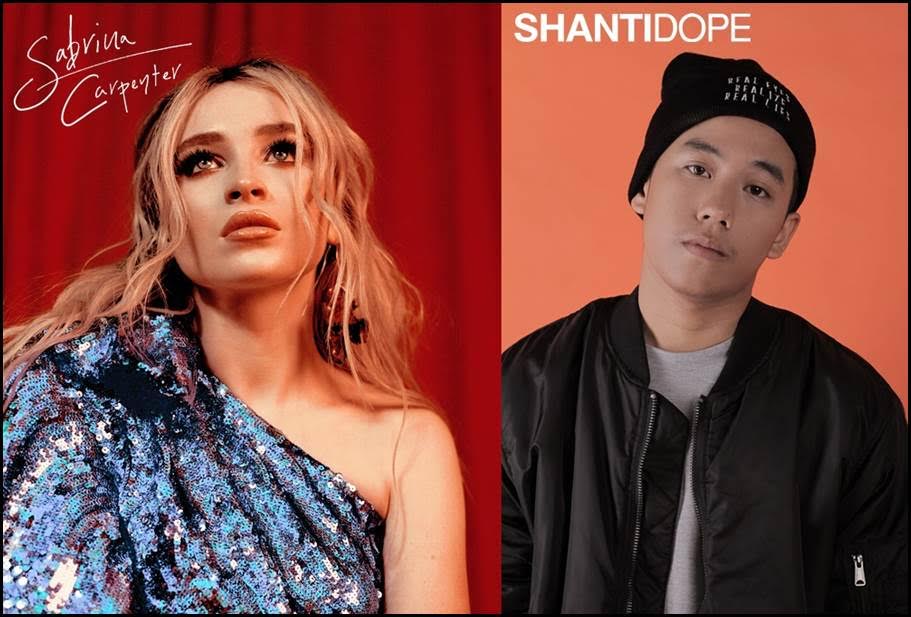 Adding to the Asian flavor of Sabrina Carpenter's latest single, "Almost Love," is a unique collaboration with 17-year old, Sean Patrick Ramos aka Shanti Dope. "Almost Love" is the first single off Sabrina's highly-anticipated third studio album Singular, coming later this year. Produced by Stargate, Sabrina Carpenter co-wrote "Almost Love" alongside Mikkel Eriksen, Nate Campany, and Steph Jones. Providing a fresh take on the single, Filipino rap genius Shanti Dope not only features on the track but also composed the rap verses in a truly 'Tatak Pinoy' style.
"It's falling for someone and knowing that you're inches away from love. It either has a happy ending, or no ending at all," Sabrina tells Inquirer Super in a recent interview with Philippine Daily Inquirer. "It was very easy to write because in these young years of our lives they always say you lose people along the way, sometimes for no reason other than they were meant to teach you a lesson, and some of those are definitely 'almost lovers,'" she adds.
Moreover, Sabrina Carpenter is set to take the spotlight this August for a series of tours in the Philippines to promote her brand new single, "Almost Love." The 19-year-old American singer-songwriter and Disney Teen Star is behind the international chart-topping singles, "Why," "Thumbs," and most recently, Billboard Dance Club's No. 1 Song "Alien" featuring multi-platinum selling UK DJ/Producer/Songwriter, Jonas Blue.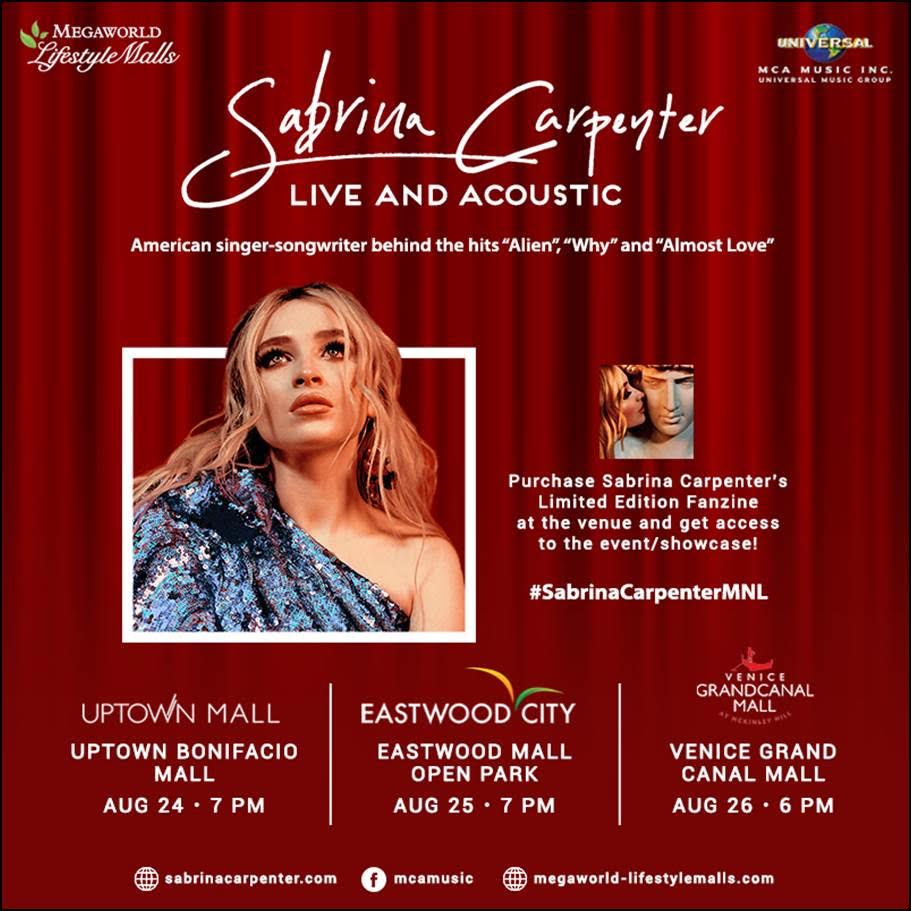 Catch Sabrina Carpenter as she performs her pop hits Live and Acoustic at the following venues:
Uptown Bonifacio Mall – August 24, 2018 (Friday) at 7:00PM
Eastwood Mall Open Park – August 25, 2018 (Saturday) at 7:00PM
Venice Grand Canal – August 26, 2018 (Sunday) at 6:00PM
"Sabrina Carpenter: Live and Acoustic!" is presented by MCA MUSIC (Universal Music Philippines) and Megaworld Lifestyle Malls.