Ortigas Malls are continuing 2018 with a bang by making February its month. With a whole slew of exciting events and activities planned, February will be anything but boring for all of its four malls: Estancia, Greenhills, Tiendesitas, and Industria.
Take a look at what we have in store for you this love month and see how you can keep all that good luck coming this Chinese New Year, and many more activities for you, your friends, and family!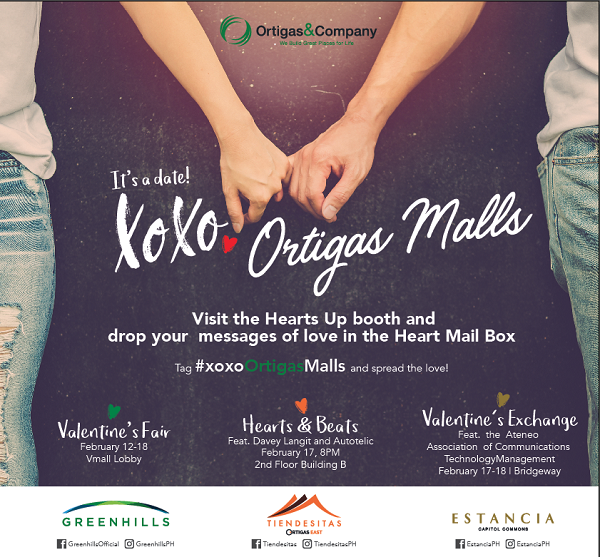 Spot good finds at the Valentines Fair at the Greenhills VMall Lobby on February 12 to 18, and watch Davey Langit and Autotelic perform at the Hearts & Beats concert in Tiendesitas, 2nd floor of Building B, on February 17. After that, you can head to the Valentines Exchange Fair in partnership with the Ateneo's Association of Communications Technology and Management at Estancia's Bridgeway from from February 17 to 18.
But if you're looking to add a bit of fun to your heart's day celebration, we have the thing just for you. Make sure to drop by  Hearts Up, a set of mailboxes where you can write love notes for your family, friends, special someone, and so on and drop it into the corresponding mailbox. And don't forget to take a photo for your Instagram feed!
Bring in the good luck this Chinese New Year and celebrate with your friends and family at Ortigas Malls! Watch the entertaining and colorful Feng Shui Dragon Dances at Greenhills from February 12 to 18 at the bazaar area, right where you shop! At Estancia, Master Hanz will be having an insightful Feng Shui Talk and a free Tarot Card Reading for everyone on February 18.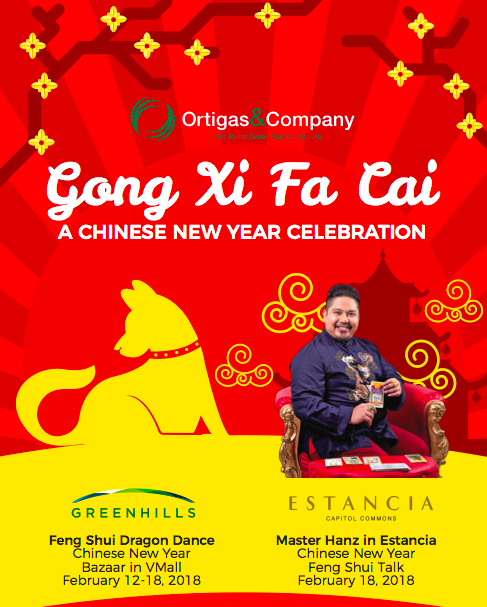 On February 24 and 25, the annual Philippine National Koi Show 2018 will be held at Tiendesitas in Ortigas East. This year's koi show will be even grander than last year's with 120 vats and more than 60 participants registered. If you, your family, or anyone you know is an koi keeper, hobbyist, or enthusiast, head on over to Tiendesitas for the grandest koi show in the Philippines.
Get the chance to relive your childhood with the imminent and much-awaited opening of Unimart Estancia on February 14,. Following the newly renovated Unimart Greenhills, Ortigas Malls is excited to open a new branch of one of the best supermarkets in the metro.
Estancia will be home to the first Ortigas Art Festival, which will open its doors to unique exhibits and creative workshops on February 23 and will run until March 26. Featuring the works of renewed artists Allison Wong-David, Helen Mirasol, and Peter Sutcliffe, and in partnership with Eskinita Gallery, the much-awaited festival will showcase solo and group exhibits with 75 local and international artists, and is all free-of-charge! Now there is absolutely no reason why you shouldn't head to Ortigas Malls this February!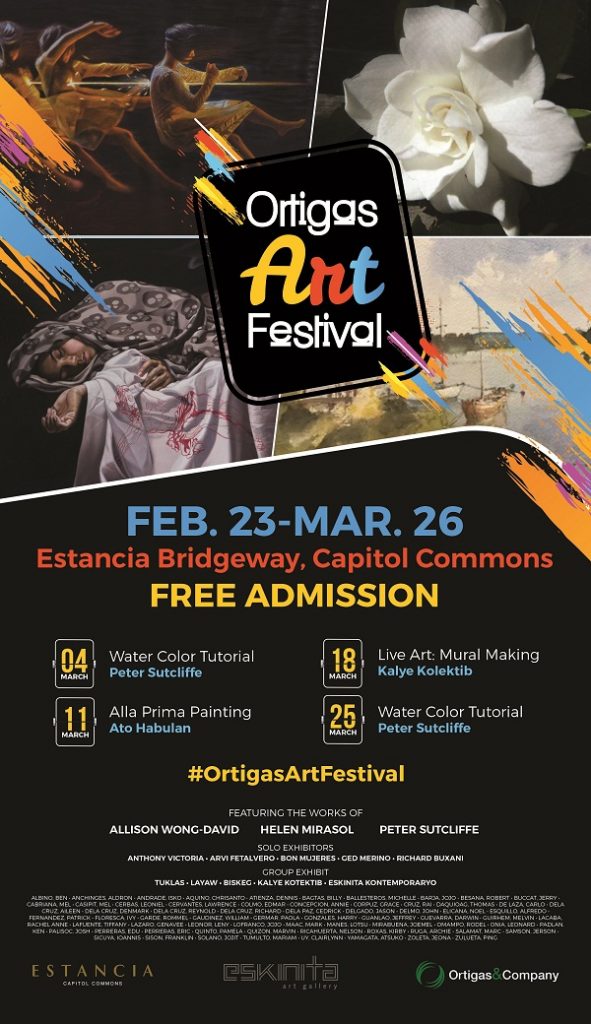 Don't miss out on Ortigas Malls' unique and must-see events that provide complement its great establishments and modern community! For more information, head on to their website at www.ortigas.ph/malls or check out each mall's social media page:
Greenhills:  www.facebook.com/GreenhillsOfficial | www.instagram.com/greenhillsph
Estancia:  www.facebook.com/EstanciaPH | https://www.instagram.com/estanciaph
Tiendesitas:  www.facebook.com/Tiendesitas | www.instagram.com/tiendesitasph
Industria at Circulo Verde:  www.facebook.com/IndustriaAtCirculoVerde | https://www.instagram.com/industriaph/