Local WASH organization raises awareness about handwashing with clean water and soap and its links to nutrition throughout the month of October.
The simple habit of handwashing with clean water and soap can save you from undernutrition and communicable diseases.
To amplify this call, Manila Water Foundation, a local water, sanitation, and hygiene (WASH) organization and the social development arm of the Manila Water enterprise, once again leads the celebration of the Global Handwashing Day (GHD) throughout the month of October. In relation to the GHD's theme "Clean Hands—A Recipe for Health," MWF prepared a month-long series of events that stresses the links between handwashing and nutrition. 
"We advocate on proper handwashing with clean water and soap to our kids in schools and communities to keep them healthy and prevent communicable diseases. It also plays a vital role in avoiding malnutrition, reducing absenteeism and contributing to a productive citizenry," said MWF Executive Director Reginald Andal. MWF's GHD celebration is under its Health in our Hands program, a year-round campaign in schools that encourages students to make proper handwashing a lifestyle.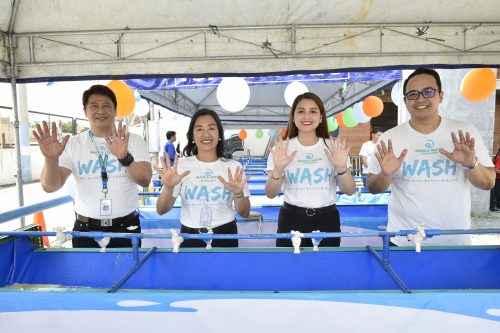 MWF partnered with nutrition institutions, namely the National Nutrition Council (NNC), Nutrition Center of the Philippines (NCP), and Philippine Association of Nutrition (PAN) to further the advocacy.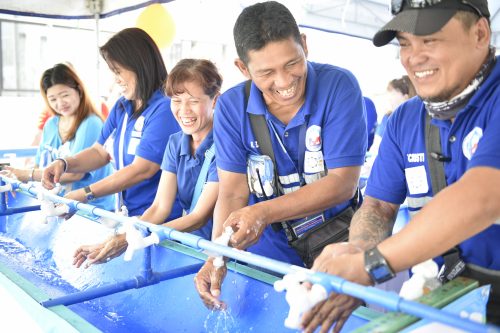 During the main event last October 15, residents under the Pantawid Pamilyang Pilipino Program (4Ps) and members of San Mateo Help Ladies gathered at Jose F. Diaz Stadium in San Mateo, Rizal to learn more about the seven steps to proper handwashing and the importance of washing hands before preparing food and feeding others. To emphasize on this, MWF invited a member of the Philippine Association of Nutrition (PAN) to give an informative cooking demonstration. Hygiene kits from sponsors of the event were also distributed during the celebration.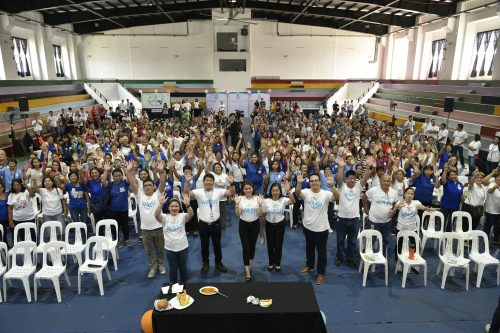 Aside from the main event in San Mateo, Rizal, MWF brought GHD to Kidzania Manila in Taguig City, Mauaque Resettlement High School in Mabalacat, Pampanga, and Don Jose National High School in Sta. Rosa, Laguna. MWF will also extend the celebration of GHD to Ayala Center Cebu on October 25 and Abreeza Mall Davao on October 31 in order to reach more communities and expand the impact of the event.
Hygiene education is one of the key advocacies of Manila Water Foundation as it gears towards leading development initiatives on WASH. MWF has been an active proponent of GHD since 2013.