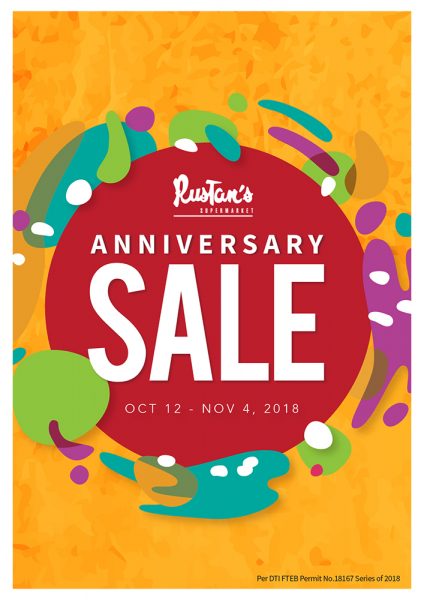 Rustan's Supermarket treats you to amazing deals with their annual Anniversary Sale until November 4, 2018!
In celebration of their 48th Anniversary, you can enjoy amazing discounts, buy-one-take-one promos and other promo deals as you shop for Rustan's Supermarket's premium meats and produce, international wines, breakfast favorites and snacks, pantry staples, home and beauty essentials, and more!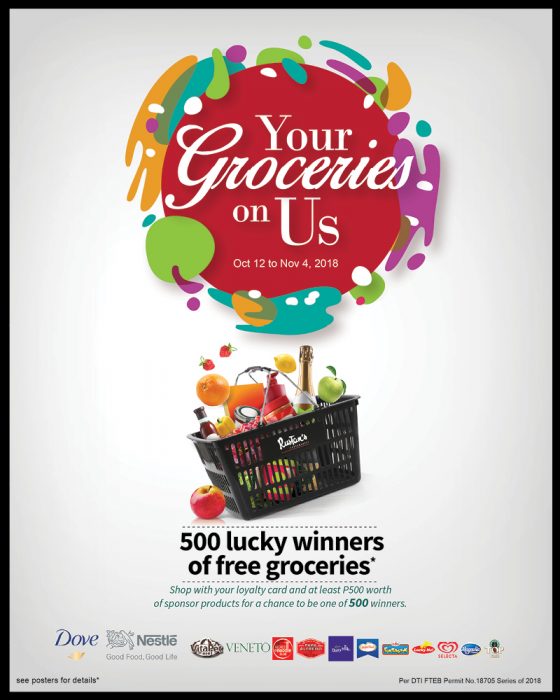 The Anniversary Sale will be having different exciting offers, so don't miss the first wave of exclusive deals and savings available until October 23! Watch out for the next set of offers to be revealed on October 24.
Also, 500 loyal cardholders will also get to bring home their groceries for free with the Your Groceries On Us promo! Applicable for customers with a Fresh, Marketplace, or Sapphire card, all you have to do is purchase least P500.00 worth of sponsor products from Dove, Nestlé, World o' Noodle, CDO Funtastyk, VitaPet, Veneto, Papa Alfredo, Cadbury, Selecta, Lucky Me!, Magnolia, Top Café for a chance to be one of the lucky winners.
As part of its anniversary celebration, Rustan's Supermarket is also donating 48 wheelchairs to 48 children with serious illnesses in partnership with Make a Wish Philippines, the first and only non-profit wish granting foundation in the country.
Promos and deals are until November 4, so don't miss the chance to celebrate the great deal and steals from Rustan's Supermarket's Anniversary Sale!