Residents, students, and aspiring athletes from Dumaguete City were treated to two days of activities and seminars on education, safety, and livelihood programs as the "TV Patrol" Community Caravan, joined by Gretchen Ho, Jing Castaneda, and Gus Abelgas, trooped to the Barangay Candau-ay.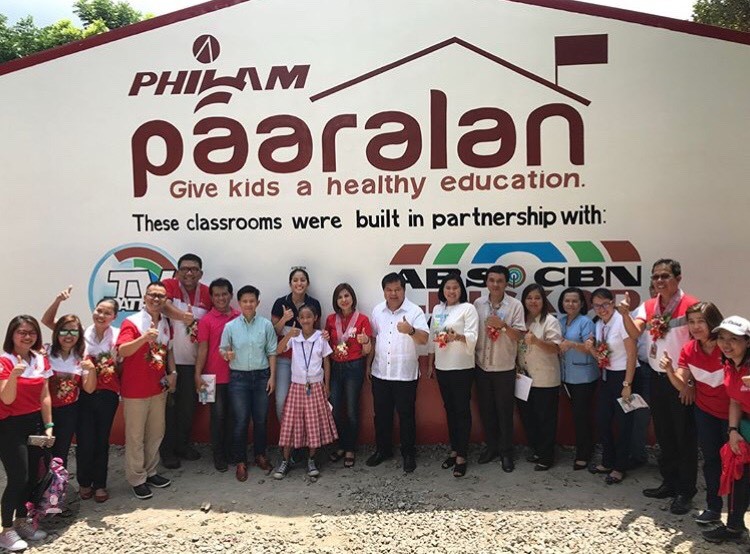 The caravan, which has been going to different provinces and communities in the country since 2017 to deliver various services to Kapamilyas, also delivered new school bags and supplies to 652 students through ABS-CBN Lingkod Kapamilya Foundation, Inc.'s "Gusto Kong Mag-Aral" project.
The "Umagang Kay Ganda" anchor was with the team in Candau-ay Elementary School, along with her friends from Beach Volleyball Republic Kassie Gormley, Bea Tan, and Alfred Valbuena. They held a volleyball clinic for the school's budding student-athletes, some of whom work as dumpsite divers to help augment their parent's incomes. Gretchen, a former collegiate athlete herself, was inspired by the students' determination and will to succeed.
"Many of the kids here have to spend all their free time salvaging for recyclable materials from the dumpsite, and despite hardship, are determined to work hard and get an education," she said.
Since most parents of the students in Candau-Ay mainly get their income from scavenging the near-by dumpsite, TV Patrol through the Department of Trade and Industry, TESDA and the Department of Labor and Employment, also held livelihood seminars focusing on food processing and Garbage Upcycling where some of the trash collected can be turned into accessories.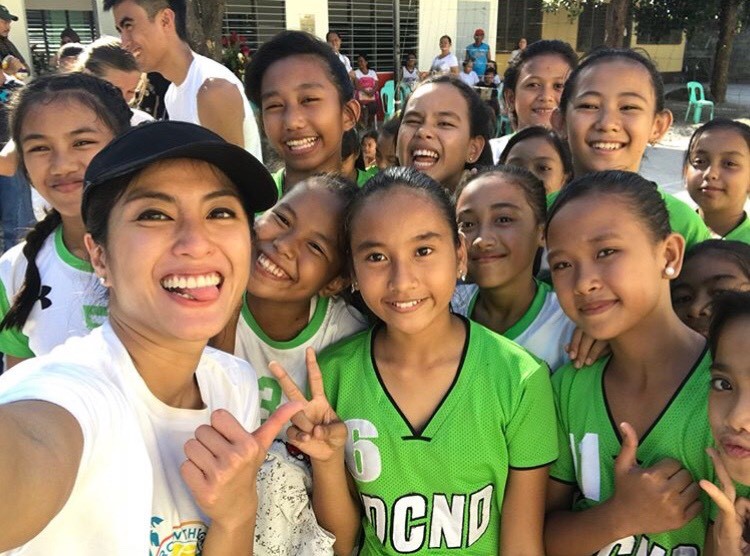 Like Gretchen, Bantay Bata 163 Program Director Jing Castañeda was able to use her passion to bring service to the people of Candau-ay. The "Salamat Dok" anchor, also known as "Mommy Jing" online, led the Bantay Bata 163 team in child protection and parenting talks for both students and parents to help promote values education. She also led a story-telling session for the students.
"You can't just teach children values at school if they don't practice it at home," she said. "That's why it's important for parents and children to be anchored in good values early on in life."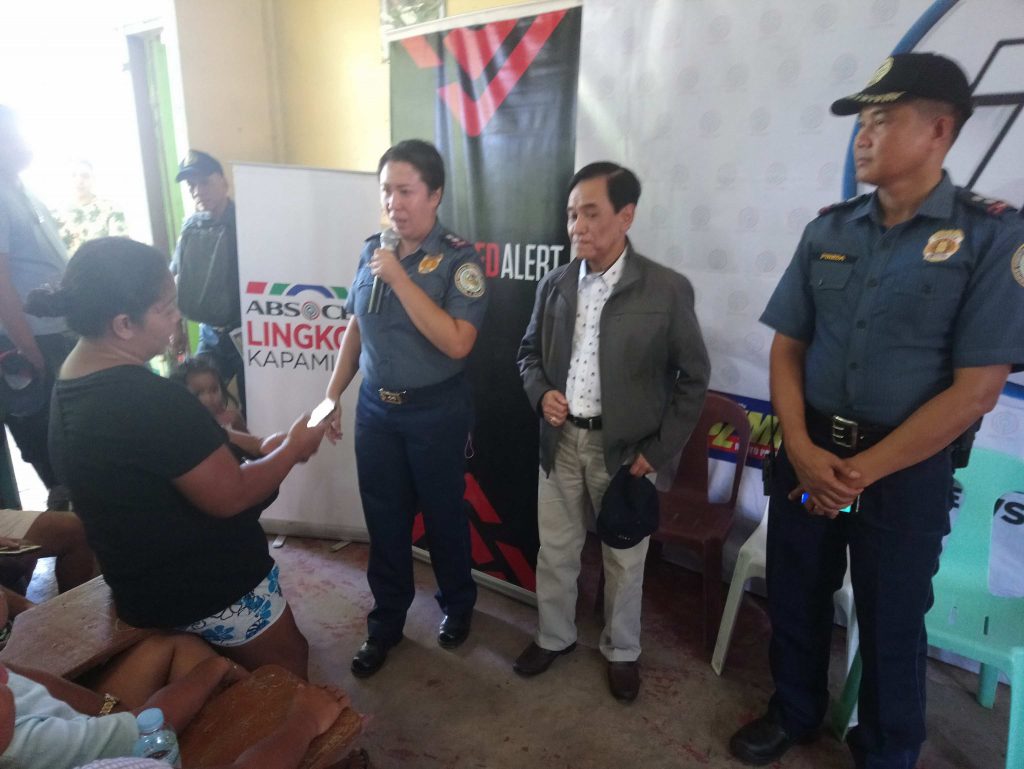 The "SOCO" team, led by anchor and veteran journalist Gus Abelgas, were also in Dumaguete to hold a crime prevention and safety seminar for residents, while the "Red Alert" group focused on disaster-preparedness. "TV Patrol" Caravan partner PhilAm Foundation gave financial literacy seminars and donated two classrooms to the school as well as a new wash area for the students to also promote proper hand-washing and hygiene.
The Dumaguete leg of the caravan was held in partnership with Department of Trade and Industry, TESDA, Department of Labor and Employment, and the local government in Candau-ay.
Also, in partnership with TV Patrol, the Public Employment Service Office in Dumaguete had a Special Recruitment Activity which aims to provide jobseekers opportunities at local employment. More than 300 applicants came and many were lucky to have been hired on the spot. PESO-Dumaguete regularly holds a recruitment activity every Wednesday.
For updates on the public service caravan, watch "TV Patrol" from Monday to Friday after "The Blood Sisters" and "TV Patrol Weekend" every Saturday and Sunday after "Kapamilya Blockbusters Sabado" and "Kapamilya Mega Blockbusters."