After making a killing with its $77.5 million No.1 debut in the US — the second-biggest opening ever for a horror film — Universal Pictures' "Halloween" is set to slash its way to the Philippine box-office as it opens in selected cinemas, October 24.
Audiences can rejoice with the news that the Movie & Television Review and Classification Board (MTRCB) has rated "Halloween" R-16 Without Cuts. This is a welcome development for avid fans of horror films as "Halloween" will be shown in its integral version with all the terrifying and suspenseful scenes intact. Moviegoers aged 16-years old and above will definitely have a scary good time.
For the list of cinemas where to catch "Halloween," please refer to the info graphics provided below.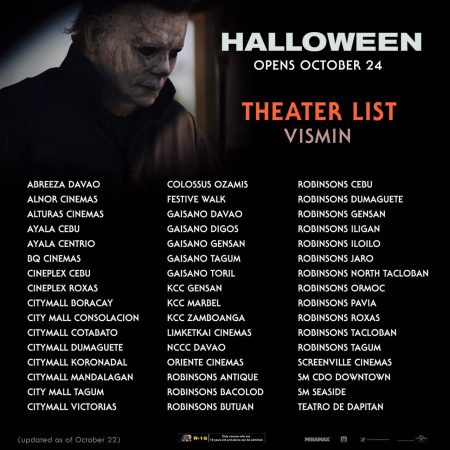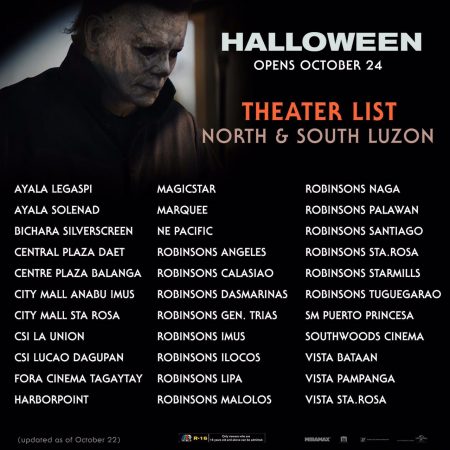 Meanwhile, watch the newly unveiled Asylum Clip from Halloween that sets the tone for the intense terror to come.
YouTube: https://youtu.be/V7ao-B2zlZE