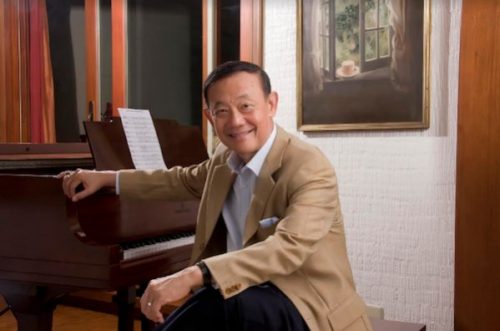 Seasoned concert artist and music icon Jose Mari Chan shall stage a fund raising concert at the new St. Padre Pio Church.
Entitled 'Jose Mari Chan: Going Home To Christmas,' the concert is slated on December 15, Saturday, 7:30 PM at the St. Padre Pio Church located in Garnet Street, Severina Subdivison, Km. 18 West Service Road in Paranaque City.
Known for his classics such as 'Constant Change', 'Tell Me Your Name', 'Beautiful Girl,' 'Please Be Careful With My Heart' as well as the Christmas staple song 'Christmas In Our Hearts', Jose Mari promises the audience a night full of songs they'd love to hear and some new songs from his recently released Christmas album.
The new St. Padre Pio Parish Church is being completed in Severina Subdivision, Brgy. Marcelo Green, Paranaque. The construction of the church is now at the homestretch and is expected to be completed by next year. And to ensure that adequate funds are on hand, the parish has lined up various fundraising events. One of which is a special concert topbilled by Jose Mari Chan.
The ongoing construction of the new St. Padre Pio in Paranaque is expected to comfortably seat at least 600 persons and shall service the pastoral needs of about 23,000 parishioners. It aims and envisions itself to be declared a Diocesian Shrine in the future. Rev. Father Marcelo Arturo Morota is the parish priest.
For those interested to watch Jose Mari Chan's fundraising concert, you may get in touch with Nenita Ayon (Fundraising Head) at mobile number 0917-8349300 or deposit your donations to Bank of the Philippine Islands with account name RCBP – St. Pius of Pietrelcina Padre Pio Parish (Construction), Philippine Peso checking account no. 8241-0056-16, US Dollar savings account no. 8244-0158-41, swift code BOPIPHMM.