Aside from being a skilled volleyball player, Kianna Dy is certainly on the rise to becoming one of the most popular internet stars. However, it's not that surprising anymore since she's proven to be an ultimate all-around girl! Find out what we mean, by reading some exciting facts about her!
1. Kianna is up and about by 5:00 AM in the morning!
Twenty-four hours do not seem to ever be enough for Kianna Dy — her days are almost always busy, so she is immediately up once her alarm sets off at 5 in the morning. There are times when she even has to shuffle between training in the court and attending events!
2. She starts her daily routine by taking care of her hair
"After a tiring morning of training, I always look forward to my long bath because after feeling dirty and sweaty, I get to finally pamper myself. My daily routine actually starts with my hair. I wash off all the oil and sweat with Head & Shoulders Supreme shampoo and conditioner. Afterwards, I continue with my skincare routine, which is not complicated at all. I just cleanse, tone, moisturize, and apply sunblock." It's a pretty straightforward routine from Kianna herself, but it is a tried and tested one that she swears by. Kianna continues, "I don't feel the need to switch it up because when you find something that works and is perfect for you, then you stick to it, right?"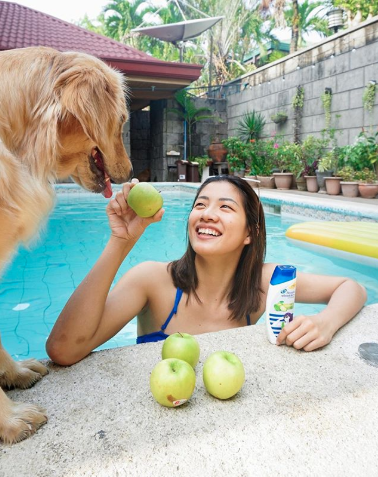 3. She goes for the "no makeup" makeup look
Her makeup routine highlights her natural features as it revolves around patting on a light foundation, keeping those sleek eyebrows in check, and swiping on a nude lippie! It's a super simple routine for a girl who's always on the go.
4. She is a total book geek!
Kianna also loves her alone time where she can relax and just be herself. What people don't usually know about her is that she is 100% a book lover! For her, reading motivational books helps keep her head in the game. Plus, she deems it necessary to have even just a little bit of quiet time a day where she can just simply read and unwind.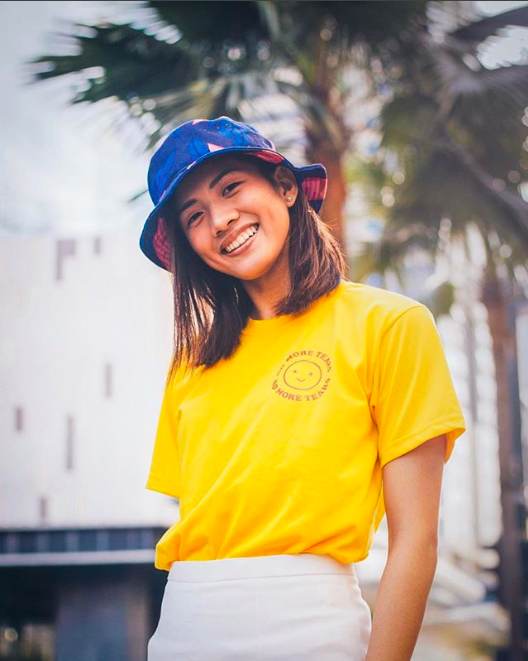 5. She's the next vlogger everyone should look out for!
Kianna now vlogs! She shares that she finds fulfillment when she is able to capture the moment to make it last, and she also likes sharing bits of her life with her followers to connect with them in a more personal level. Check out "Kim Kianna Dy" on YouTube to have a glimpse of her life.
Head & Shoulders Supreme contains Scalp Actives (Micro Zinc) and Argan Crème to deliver rich, intensive scalp moisture, and combines it with unique ingredients depending on what variant you choose–Honey for smoother hair, Orchid Perfume for additional moisture, and Avocado Oil for colour protection. The result is a shampoo formulation that provides better hair and scalp benefits for #HairSoLuscious.
Head & Shoulders Supreme shampoo and conditioner is available at P150.00 SRP per 170ml bottle in all major supermarkets, sari-sari stores, drugstores, and convenience stores nationwide, as well as on ecommerce at Lazada.