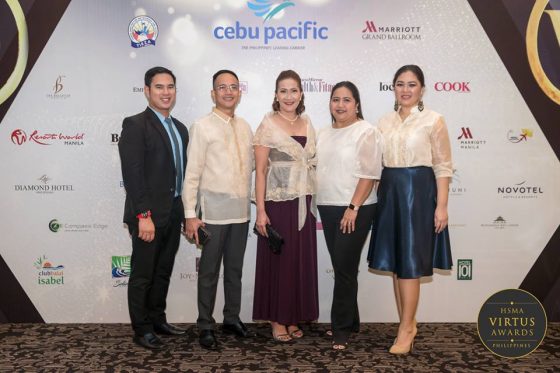 Midas Hotel and Casino finalist for Outstanding Sales & Marketing Manager (Dinna Adalia) represented the hotel, along with the sales and marketing team in the 4th VIRTUS Awards for 2018.
Dinna Adalia was nominated by the hotel for achieving exemplary sales performance. The whole Midas Community congratulates the team for its hardwork and dedication.
Spearheaded by the Hotel Sales and Marketing Association International, Inc. (HSMA), the VIRTUS Awards is an annual multi-category competition among hotel sales and marketing professionals in the country. It awards hotel professionals for their stories of excellence and success that reaches out beyond the hotel and resort industry.