Music and performing icon Randy Santiago is back at noontime to screen aspiring singers in the country's biggest singing competition.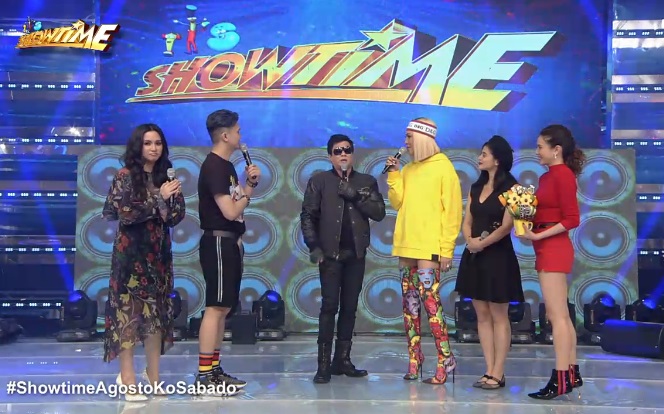 Introduced last weekend in "Tawag ng Tanghalan," Randy has joined the esteemed line-up of judges that includes 'punong hurados' Rey Valera and Ogie Alcasid.
"All of you will be equal in my eyes," Randy joked when asked to give a message to the contestants of the show. Randy, loved by viewers and concert-goers in the 80s and 90s, also made a grand entrance on a motorcycle and performed a medley of his songs for the madlang people.
Viewers at home, meanwhile, have a chance to win a P5,000-cash prize if they correctly guess and choose the contestant who will the daily round.
To register in the "Tawag ng Tahanan," just text TNT (space) NAME, AGE, GENDER, ADDRESS and send it to 2236.
Meanwhile, just text TNT (space) DAILY or TNT (space) DEFENDING to choose between the daily winner or the defending champion.
The singing competition also revealed a new gong that will be used to stop the performance of a contestant who goes out of tune.
Meanwhile, netizens may watch the show live on Showtime.abs-cbn.com/Livestream.
Don't miss the fun and good vibes in "It's Showtime," on ABS-CBN and ABS-CBN HD (Sky Cable ch 167). For updates, follow @abscbnpr on Instagram, Twitter, and Facebook or visit abscbnpr.com.