Since 2010, I had this love-hate relationship with my hair. It seems hard to get the right styling as I have long been suffering from hair stress, thinning hair and hair fall.
I actually have no one to blame but myself because I abused my hair for trying too many hair bleaching and coloring in my younger years. And now that I'm reaching my 40's, hiding my age is tough when you have thin hair.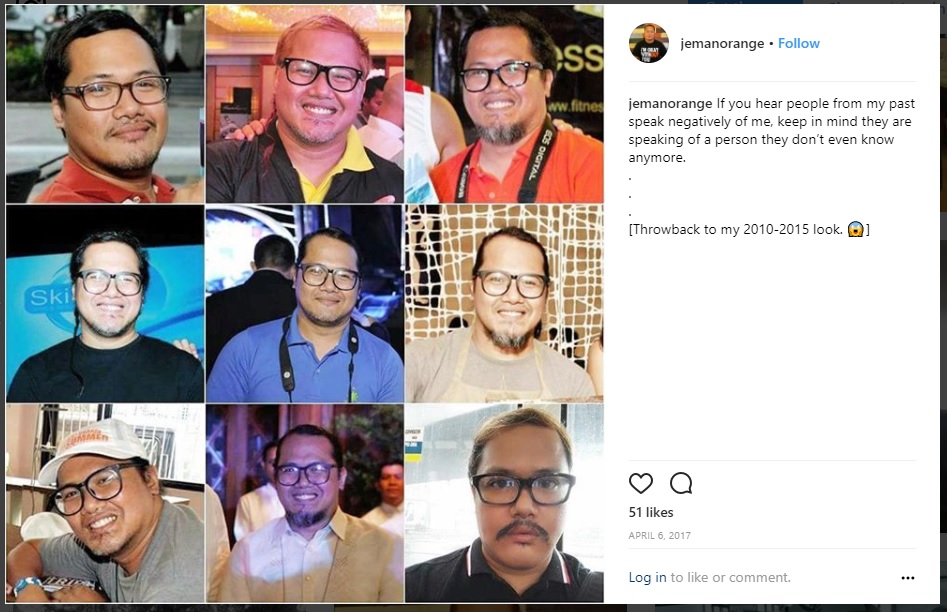 As I have mentioned in the last couple of months, struggling with hair fall is a constant problem and a bit frustrating. With this, I decided to try a Hair loss solution which promises great result as endorsed by the likes of Gary Valenciano, Abbie Asistio, Kuya Kim Atienza and Fanny Serrano. Although Gary's hair might not show visible problem, I assume that we have the same hair fall problem that will soon take a toll on our crown if not properly addressed.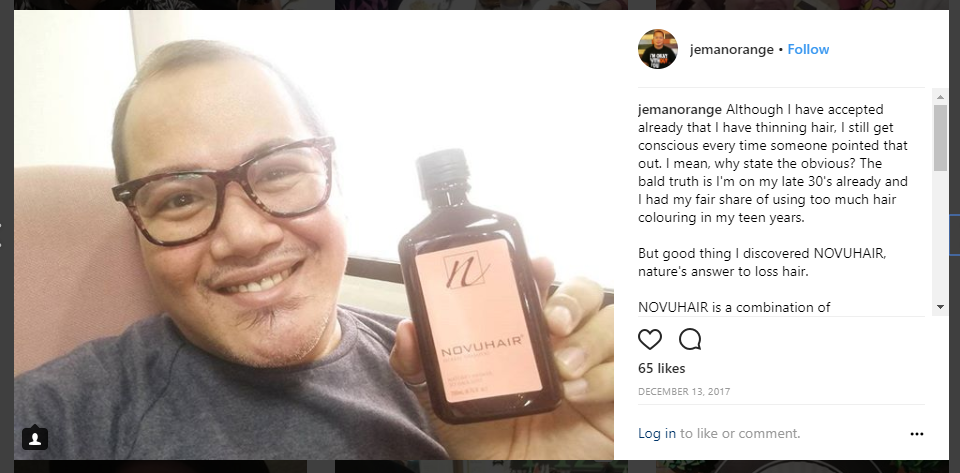 So on my 2nd month and counting, I can say that I now have lesser hair fall and my hair. It may be taking a while as I have a long way to go with this treatment but who is rushing? I believe in patience and no one promises of an overnight change right?
Severe hair fall if not treated can lead to bald spots or total baldness which may lower your self-esteem. Remember, it is always easier to prevent than to suffer from it.
It's been three months now, and I have no issues using NovuHair products. I'm more than happy that now, I don't have dandruff, I don't experience hair fall, and I'm guessing I have healthier hair and scalp now compared to when I'm using other anti-dandruff shampoos.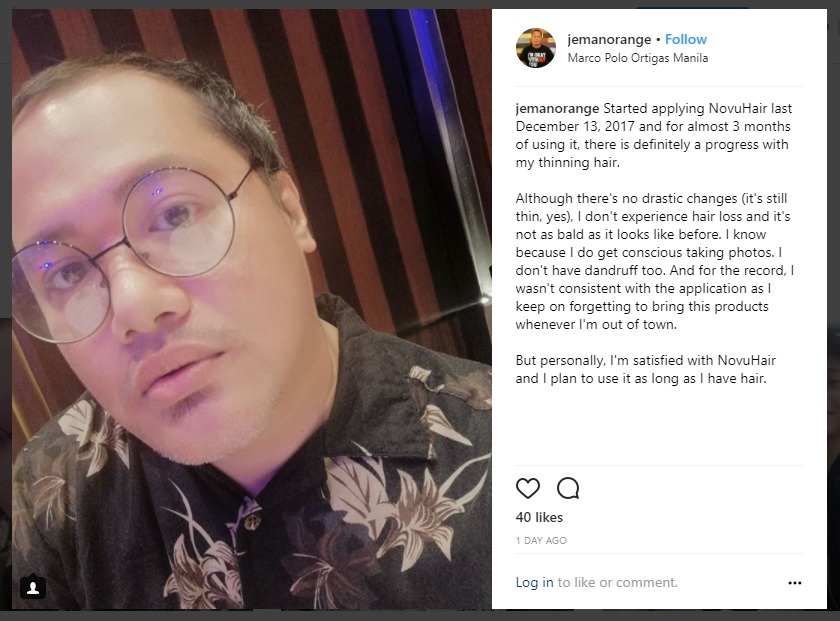 For the price of Php2,940.00 for single bottle which I can use for more than a month, it is considered affordable compared to having a hair transplant. They also have a packaged kit which includes NovuHair 3 in 1 Shampoo that is also all-natural and can also help in the treatment process.
Novuhair is actually made of 19 all-natural ingredients that is considered safe unlike chemical treatments. Aside from major drugstores nationwide, Novuhair is also available online via Lazada.
Follow them on Facebook: https://www.facebook.com/NovuhairOfficial/ to get updates on their promos and hair analysis schedules.