Before abruptly exiting Singapore's indie music circuit at the tail-end of 2013, Singapore-based band, Shelves, were in the process of tracking a 6-track EP that encapsulated the spirit of the band's musical journey with new guitarist, Daryl Peh, who replaced original guitarist, Mel Ho, in January 2013. Now, in 2018, the band are ready to unveil its first EP in 5 years.
All tracks on the sophomore release have been road-tested at Shelves' infectious live shows, where they have opened for visiting indie acts such as Wavves (USA), Múm (Iceland), and Noughts & Exes (HK). The band reunites with
Patrick Chng
who helps with both recording and
mixing duties. Mastering is done at the legendary
Abbey Road Studios
by
Sean Magee
, whose credits include
Teenage Fanclub
,
T. Rex
,
David Bowie
, and
The Beatles
.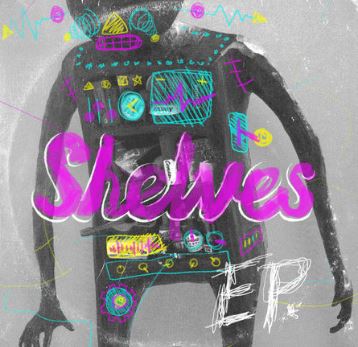 Wracked with obstacles
The journey to completion hasn't been easy. Recording was severely delayed when drummer Robin Chua was seriously injured by an errant car driver, preventing him from laying down drum tracks for months. Just as he recovered, lead singer Noel Yeo moved to Los Angeles, which meant parts of the album had to be recorded remotely. New guitarist Daryl Peh would soon find himself beset with his own obstacles; that's when original guitarist Mel Ho stepped in to record all tracks on the album except for Another Gurl, unequivocally saving the day.
Destroy the old to create the new
The album cover is created by Little Ong (fFurious) whose works have become inseparable from the Singapore indie music scene. The brief was simple: just "fuck up" the debut LP.