Smart, the wireless arm of leading telco and digital services provider PLDT Inc., has announced that it is offering the much awaited Samsung Galaxy Note9 under the data-packed GigaX Plans, aimed at giving customers an unstoppable digital lifestyle powered by the country's fastest LTE network.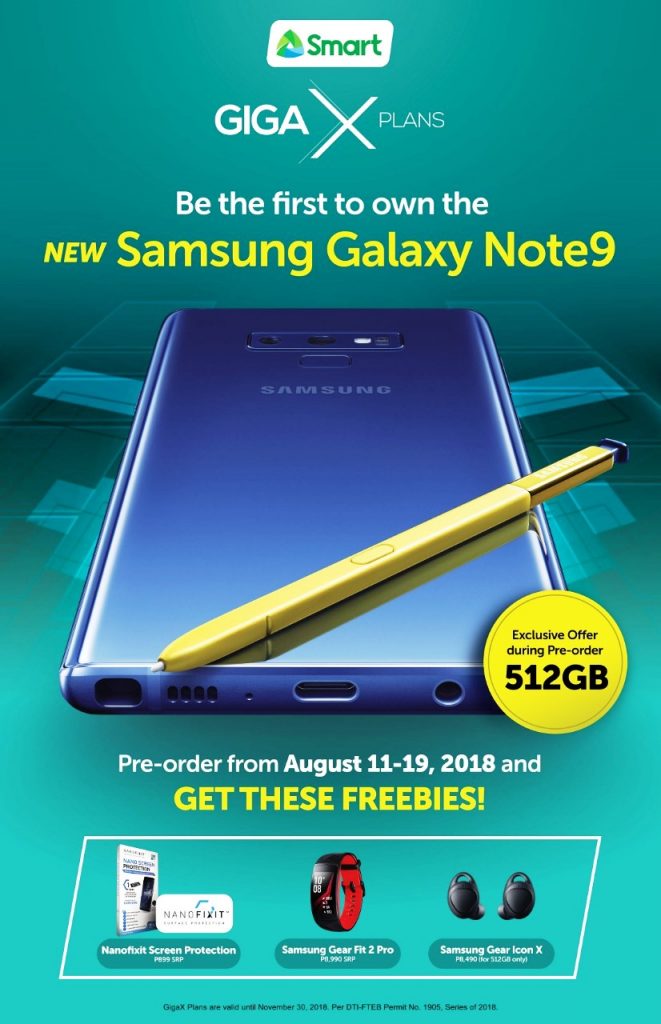 Smart offers Samsung Galaxy Note9 at Php2,799 per month, inclusive of monthly 15G data that comprise of 10GB video streaming and 5GB for surfing websites and enjoying online apps. The plan also includes monthly unlimited texts to all networks, and 60 minutes of calls to all networks under a 24-month contract.
Be among the first to experience Samsung's latest flagship device when it officially launches in the Philippines by pre-ordering at Smart Stores nationwide and on the Smart Online Store from August 11 to 19, 2018.
As an awesome bonus, customers who will pre-order within this period will also enjoy up to Php18,000 worth of Samsung freebies to complement your Samsung Galaxy Note9 experience: get a FREE Gear Fit 2 Pro, Gear IconX wireless earbuds, and a 1-year Nanofixit screen protection with the 512GB variant. If you opt for the 128GB variant, you can also take home a FREE Gear Fit 2 Pro plus Nanofixit screen protection.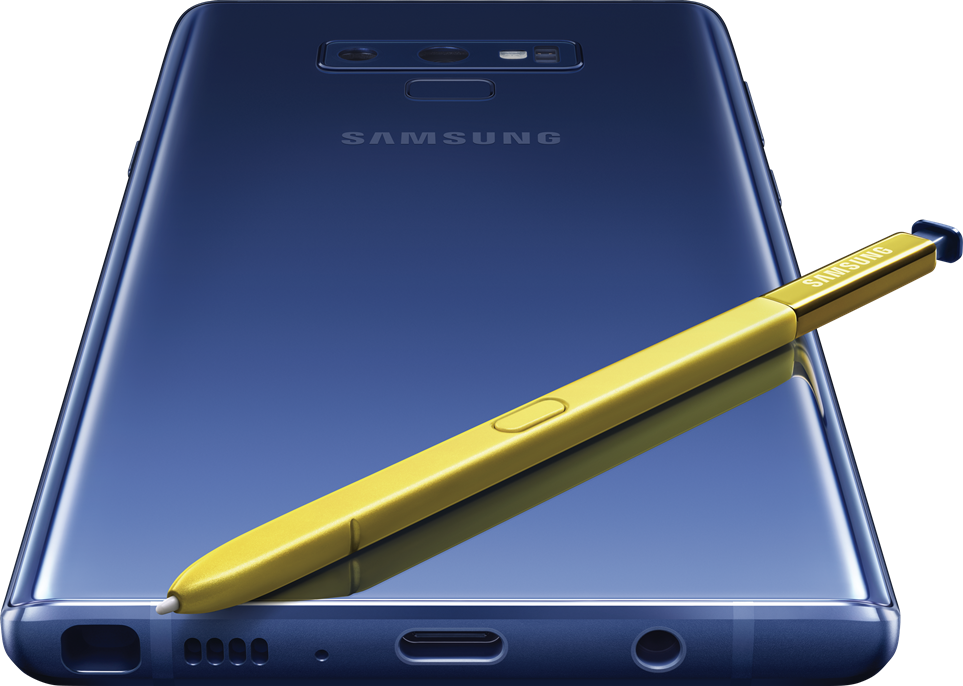 Built for unstoppable excellence
Revealed at the much anticipated Unpacked event in New York City last August 9, the new super powerful Samsung Galaxy Note9 is designed for heavy multitaskers who strive for unstoppable excellence.
This is evident with the device's key features, such as its advanced Bluetooth S-Pen, which lets you take photos and selfies, direct presentations, and control voice recording. The Samsung Galaxy Note9 also offers the next evolution of Samsung Dex, allowing you to connect the smartphone to a monitor, keyboard and mouse for a convenient desktop experience while you access your apps, files, and documents.
Samsung's latest flagship smartphone comes with a 6.4-inch Quad HD+ Infinity display – the Korean giant's largest Infinity display yet – for a more immersive and richer mobile entertainment experience, plus an advanced AI-assisted camera with super slow motion and dual aperture for professional level photography. Moreover, it features a long-lasting 4000maH battery to power all your mobile activities across your favorite apps throughout the day.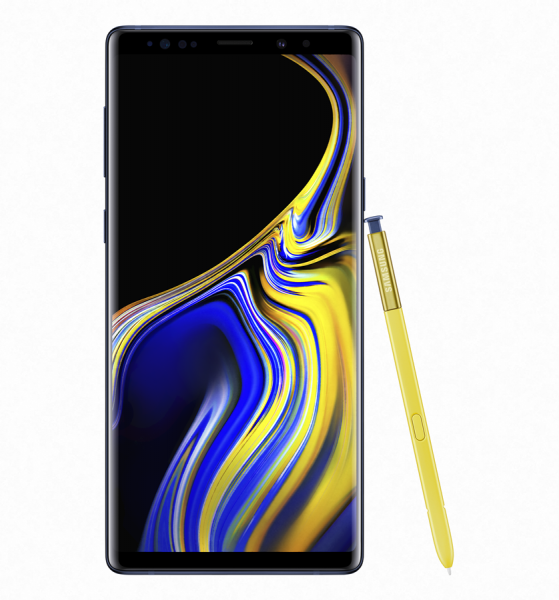 Level up with the country's fastest LTE network
By leveling up to the new Smart GigaX Plans, you can optimize Samsung's latest flagship smartphone powered by the country's fastest LTE network, based on the latest Speedtest report by Ookla, the global leader in internet testing and analysis.
Using over 2.1 million user-initiated on LTE-capable handsets in Q1-Q2 2018, Ookla cited Smart as fastest network in the Philippines, delivering average download speeds of 17.25 Mbps and average upload speeds of 7.65 Mbps.
With Smart GigaX Plans powered by Smart LTE, you can make the most of Samsung Galaxy Note9's cutting-edge features as you upload your work files in an instant, stream videos and music seamlessly, and share your precious moments with loved ones in real-time.
Be among the first to experience Samsung's latest flagship smartphone with Smart GigaX Plans by pre-ordering now at the nearest Smart Store, or online at store.smart.com.ph.