Warner Bros. Pictures' giant shark thriller "The Meg" took the biggest bite off the Philippine box office this weekend to open at No.1.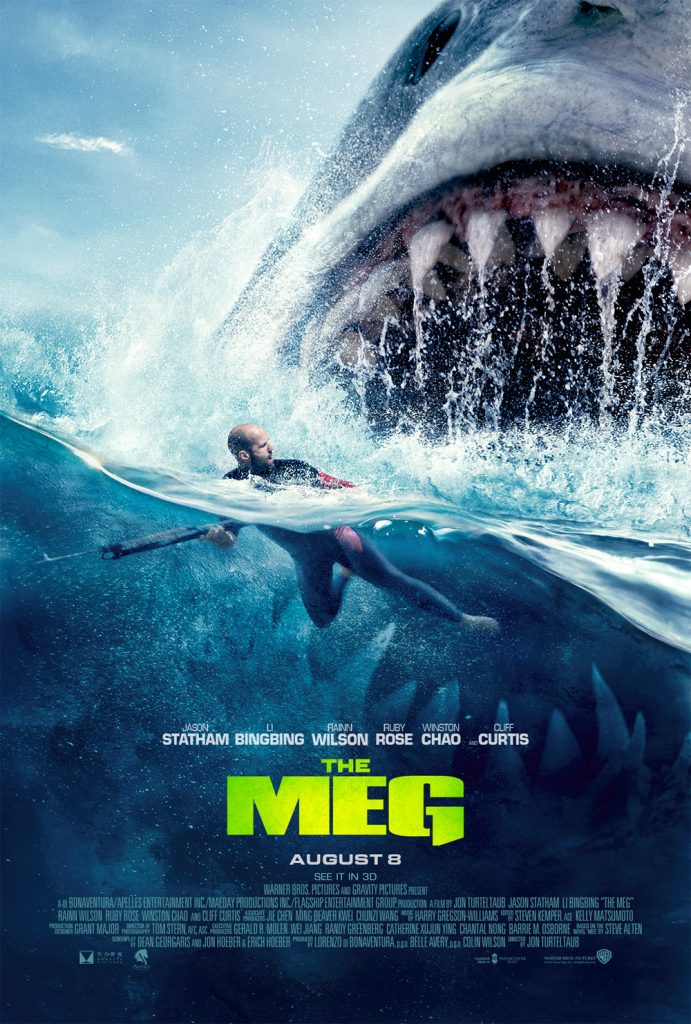 The Jason Statham actioner grossed a splashy P63.4-million for the five-day opening weekend (Aug. 8 to 12) in only 274 screens, becoming Warner's best opener for the year todate after "Rampage" (P59.7-M) and "Tomb Raider" (P57.6-M).
The slasher film's above-expectations performance bodes well for its anticipated robust second frame. "The Meg" will continue playing in IMAX and 4D screens this week, enabling moviegoers to still enjoy the ocean-bound adventure's escapist fun.
"The Meg's" worldwide total gross now stands at $141-M, including $44.5-M in North America.
The film is distributed in the Philippines by Warner Bros. Pictures, a Warner Entertainment Company.