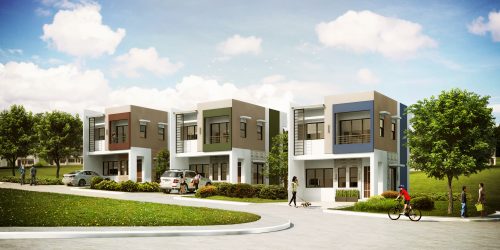 Filinvest Land Inc., adds another feather to its cap as it recently held the groundbreaking of its newest residential project, Mira Valley, under the brand Aspire. This low-density enclave sprawls over 28 hectares, ensuring spacious environs for families to flourish.
Mira Valley fuses suburban serenity with modern living. It boasts of lush greenery, scenic views and the mountain breeze, a considered luxury for urban dwellers. Ideally located within the thriving community of Havila, the 300-hectare townscape, the largest development east of Metro Manila bordering the municipalities of Taytay, Antipolo and Angono, Rizal.
During the event, Filinvest Senior Vice President and Northeast Cluster Head Francis Ceballos said that the company is excited to offer its newest project that brings together natural features with modern development principles, giving its clients a modern-minimalist-themed haven.
"Filinvest proudly offers Mira Valley. This is the only development here in Havila with natural water features. It is really blessed by nature and we want the residents to experience living in a community like Mira Valley. The amenities here are also nature-inspired such as, the river park, meditation garden, gazebo, view deck and mini events area," Ceballos said.
Another unique aspect of the development is its close proximity to the site of the 'Miracle of Colaique', where the story of how the city's beloved patron, Our Lady of Peace & Good Voyage, saved the townsfolk during the second World War.
"We celebrate this tradition here annually. It is inspiring to reside in a community with so much history, aside from the natural features we have here," Ceballos added.
Mira Valley values nature's diversity by developing a sustainable community that inspires a sense of comfort and peace of mind translated in its house design, the Brahms model. This model unit is characterized by modern-minimalist architecture, clean lines and light-filled spaces.
"Mira Valley will proudly bear witness to your family's memories. We invite you to come and imagine the life that awaits you here in this master-planned community," Ceballos added.
Know more about Mira Valley and other Filinvest projects by visiting www.filinvest.com.